This tree is in front of a house which replaced another house where my grandfather grew up.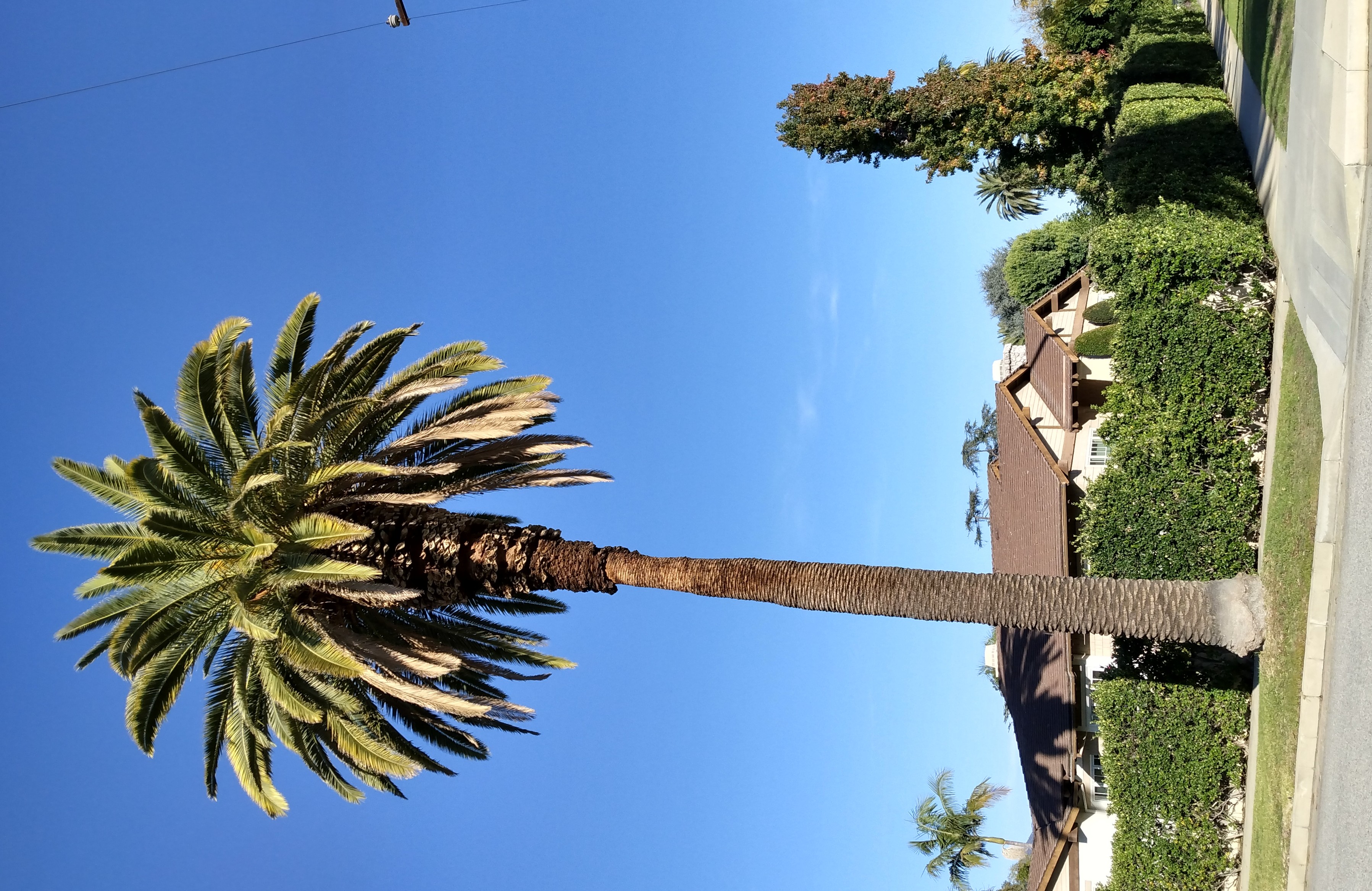 This house that no longer exists was known in the family as the "San Marino House" – it lies on almost the exact city line between Pasadena and San Marino. My grandparents didn't live there when I was a small child – they lived over in Temple City. My great grandparents lived in the San Marino house. But when my great grandparents passed away, my grandparents had moved into that house by the time of my memorable trips to LA with my parents when I was 7 or 8 years old. That San Marino house was a fabulous old house on a very large lot, with passages, bamboo forests, outbuildings, an ancient 1920's era pool, a fountain, a pipe organ…
When my grandparents had passed away, my dad and his siblings inherited it, and in 1990 or so, my dad and stepmother and brother Andrew moved into it. And when I came back from Korea the first time, in late 1991, I stayed there for about a year, too. So I know the neighborhood, and developed my own relationship with that old family estate. But for various reasons, the house and lot were sold a few years later, and the house was torn down and replaced by three modern and relatively boring houses – though the one on the corner, which can be seen in the picture above, retains some of the "Craftsman" style features the original old house had. I miss that old San Marino house.
I don't have many pictures of it. I need to remember to get some from my dad and scan them. Meanwhile, I did draw that house. Here's one scan of an ink drawing I did of the house in 1992.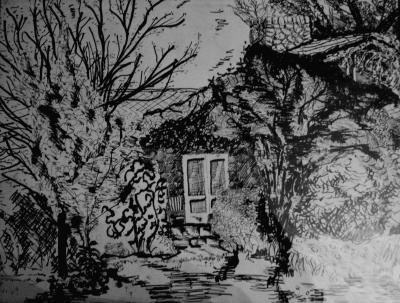 And here is one photo of it I found – that's my dad's cousin Larry in his Model A in front of the San Marino house, as seen from the driveway.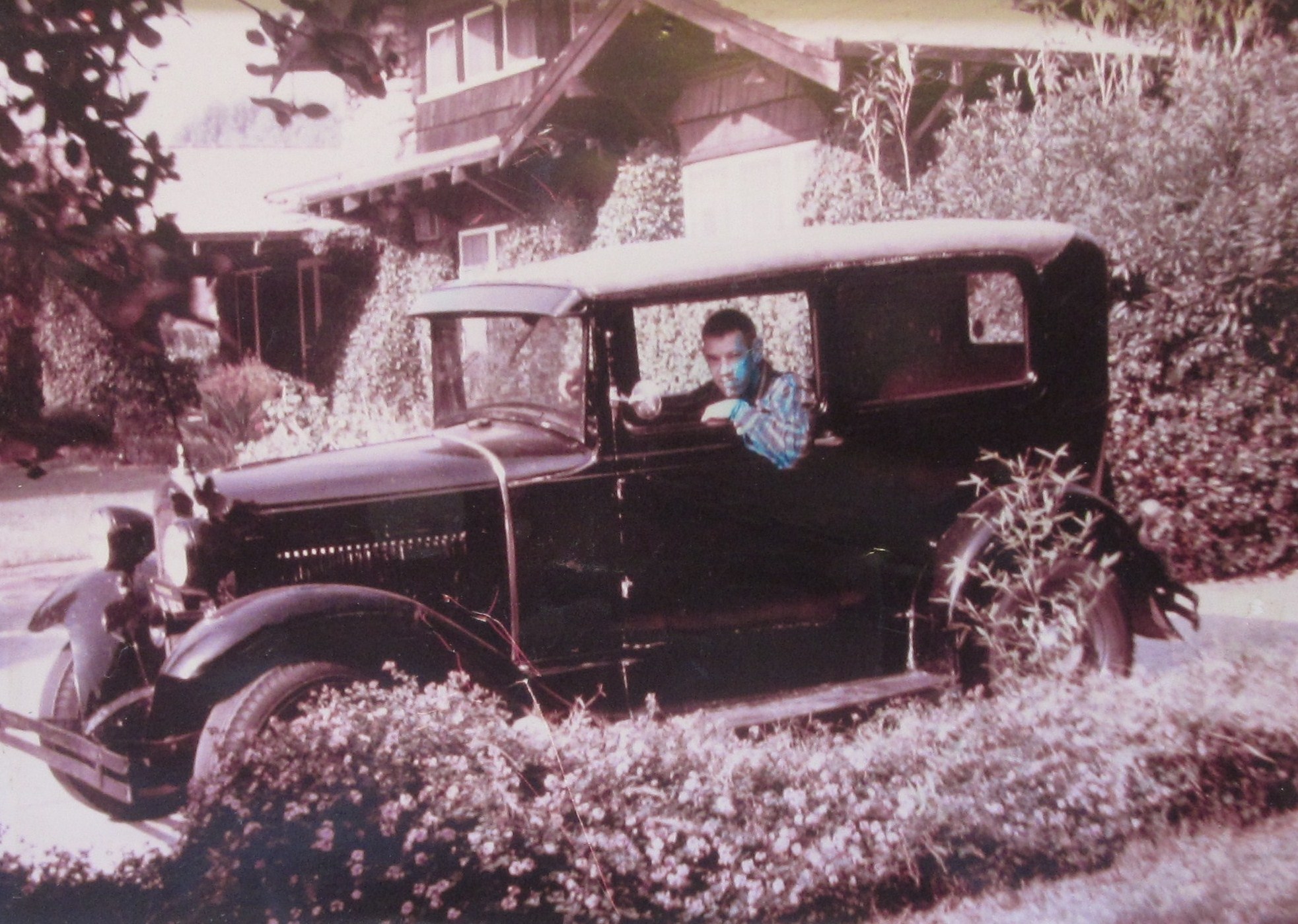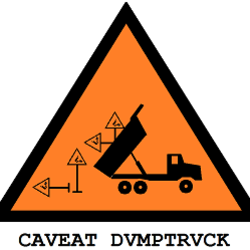 [daily log: walking, 3km;]