The gift store owner, Chad, is aware of my background as a former resident of Korea. He and his wife apparently have membership in some kind of international junk food subscription service. It's kinda of eccentric and cool.
So they bring in to me, the other day, this box full of Korean junk food – the kind you'd see at any 7-11 in South Korea. There were these one snacks in that box that I remember buying quite regularly in the store in the first floor of my apartment building: 쌀떡볶이 [ssaltteokbokki]. It was quite amazing, to get a package of these in Craig, Alaska.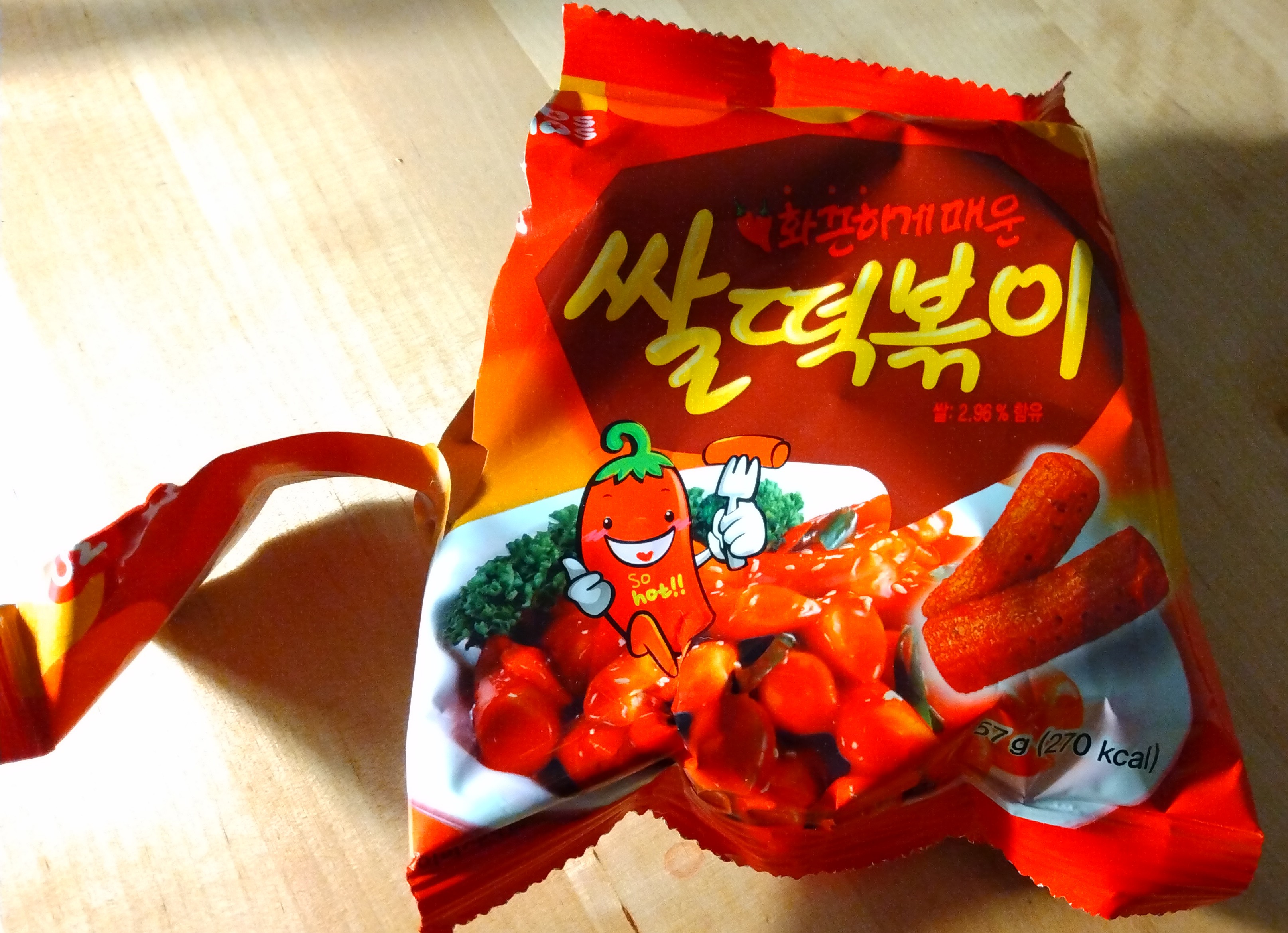 So I got them and ate them, and it made me nostalgic.
Chad and Kristin are very cool bosses.