I know there are some ways that I am quite strange.  One thing that happens, when I'm traveling alone, is that I will go off on long walks for no good reason, or as an alternative to some much more convenient means of transportation.  So this morning, I walked from my hotel on the Las Vegas Strip to the airport, even though a taxi would have probably been less than 8 dollars.
Las Vegas doesn't really interest me much.  It's not that I don't like kitch — I love it.  And it's pure americana, in some respects.  But it's very hard for me to find stuff to DO in Las Vegas:  I don't gamble, I despise dining out alone, and going to shows or movies alone can be kind of depressing too.  I guess all of this could be summarized by stating that Las Vegas might be a fun town, WITH someone, but it's stunningly dull for someone who's alone.
I went on a long walk along the strip last night, looking at lights and signs and people-watching.  And I slept a lot, in my pyramid-shaped hotel that I got for an incredibly low rate (because they expect you to spend your money gambling and watching the shows, of course).  And I got up this morning and strapped on my luggages and walked to the airport.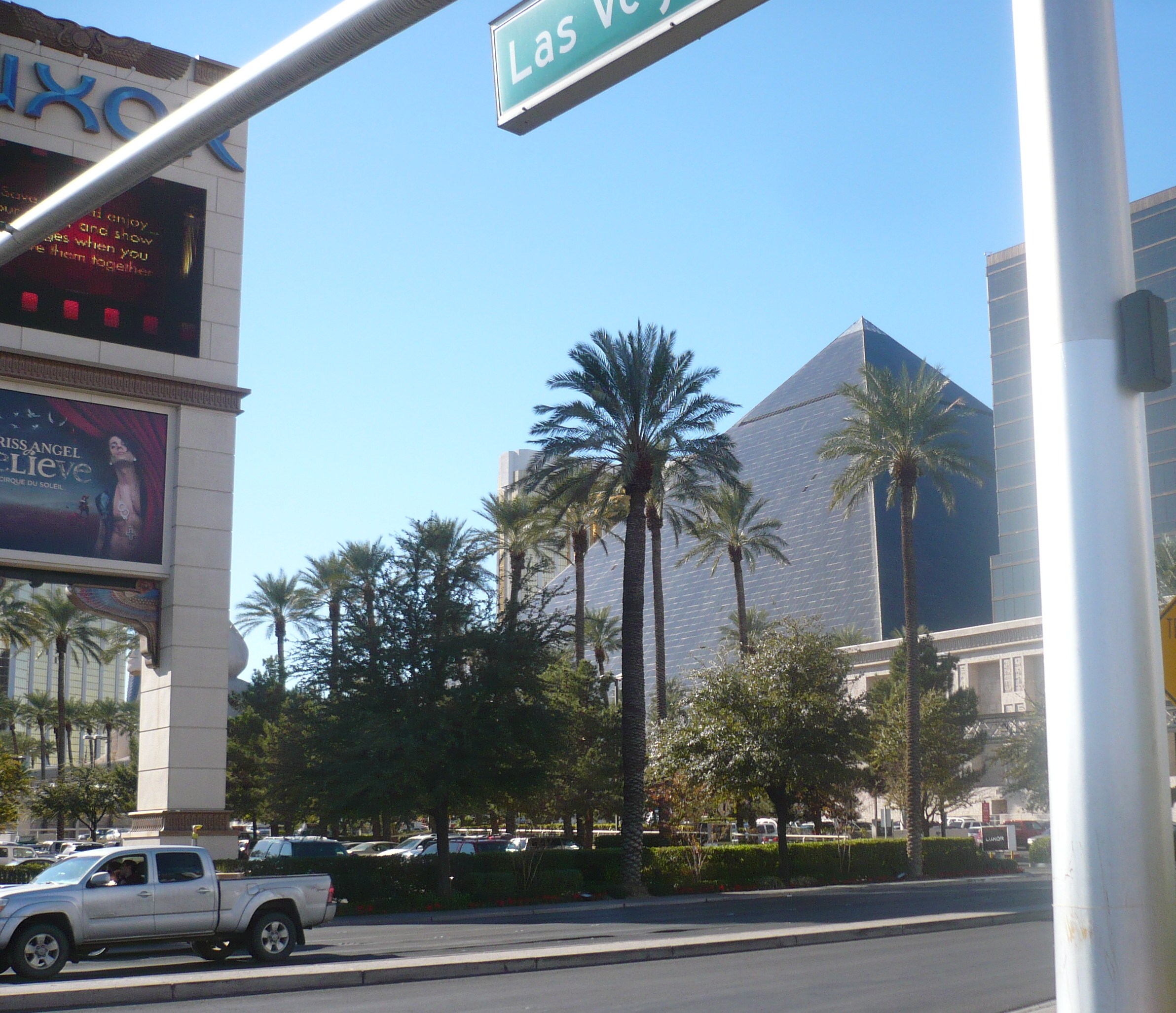 Here is a last look at Zion, taken yesterday upon departure: