I'm going to take a break from posting tree pictures. Gotta shake things up for the new year, right?
I'm not done posting tree pictures. But I think it's very weird that the enumeration of my poems and tree pictures ended up "in sync" – which is to say, each day the last two digits of each posting are the same. This wasn't planned, and in fact it causes me confusion, sometimes. So… if I stop posting tree pictures for a while, then that number alignment problem will go away.
Anyway, they were getting repetitive. Not that they won't still be repetitive, when I return to posting tree pictures.
Meanwhile, I continue to neglect the neighbors' dog. I have been feeling a bit "under the weather" as they say, and also perhaps a reaction to the weather, which is not conducive to dogwalking: road coated in layers of slippery ice…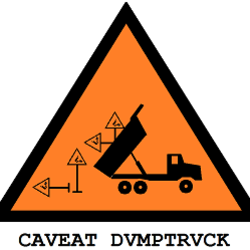 [daily log: walking, 1km]