Arthur and I went out in the boat to Noyes Island (just past Siketi Sound). While out there, we passed a point of land and I saw a tree (well, several – the one I had in mind here is the one farthest to the left).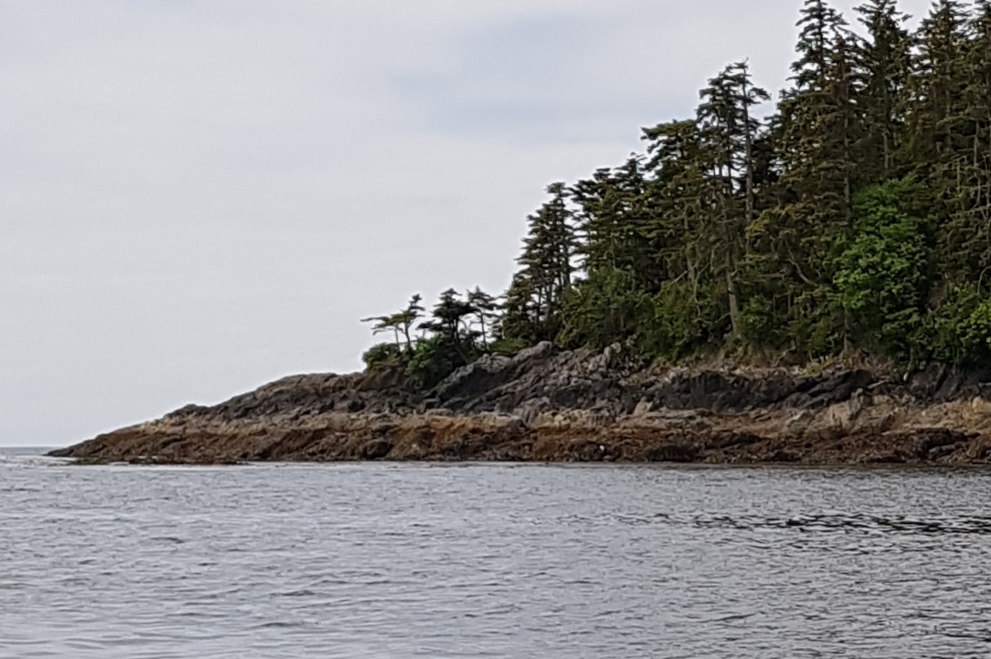 We actually caught one fish. It was not a desirable salmon, however – rather, a fat lingcod.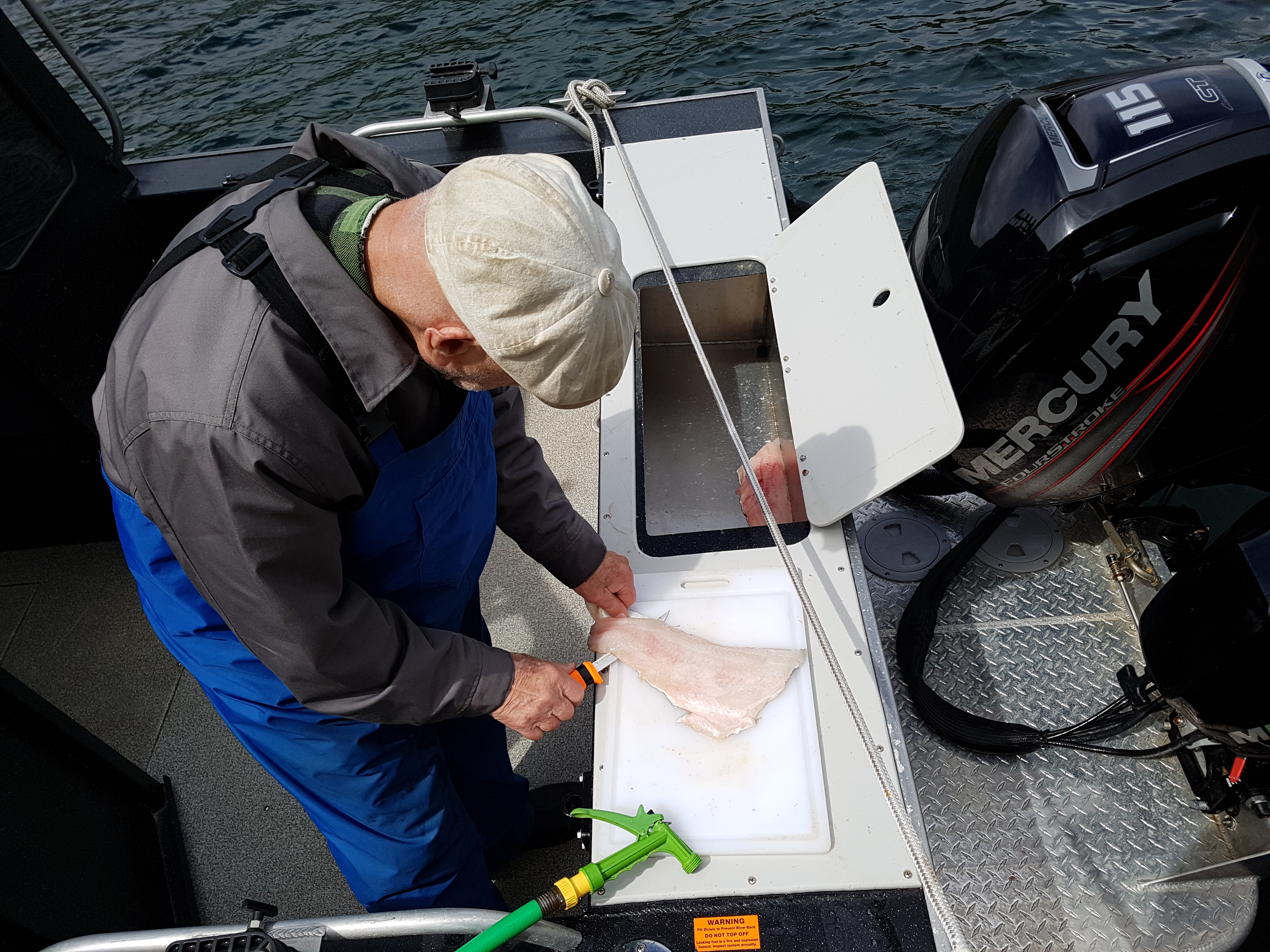 I made fish soup (Chilean style fish chowder) with it, when we got home.
[daily log: walking, 1km; boating, 60km]