That's how I was feeling last night. It's Thanksgiving in the US, but it's just a regular day of work, here. And it was a particularly awful day at work. 
I was feeling incompetent as a teacher, and yet also frustrated with idiotic parents who complain about what I like to hope are good, research-supported teaching methods.
It was one of those fortunately rare days when I walk home daydreaming about quitting my job. I used to suffer that a lot. When I worked in those computer jobs, I literally spent every day daydreaming such things. In general, I stick with this teaching thing because I don't suffer those kinds of days so often.
So last night, I was thinking, "No thanks…"
This morning, there was a dusting of snow in my neighborhood. You can kind of see it on Jeongbal Hill, in the background, and on the trees in front of the maternity hospital in the foreground.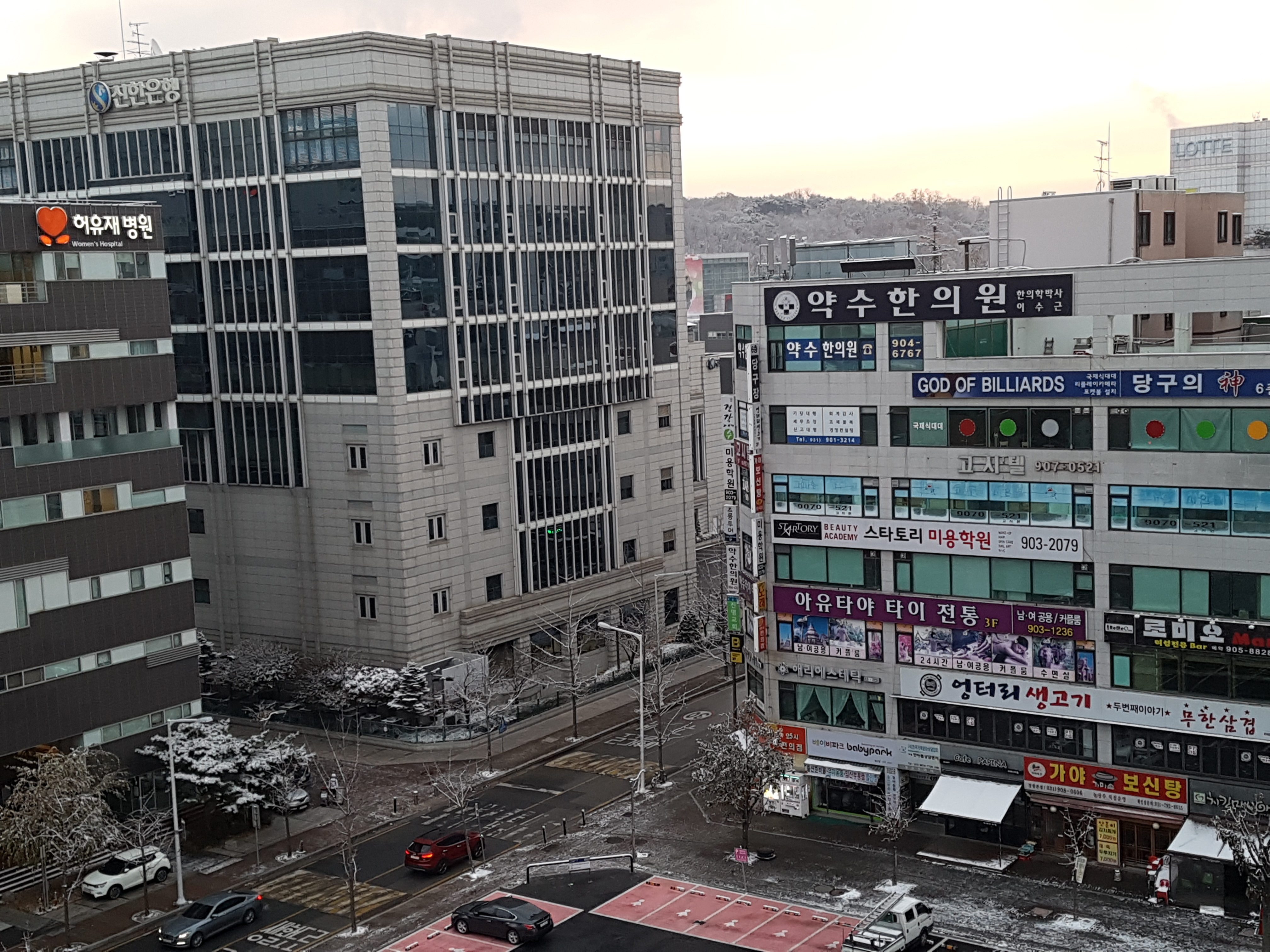 So for that, thanks.
[daily log: walking, 6.5km]