Today, Arthur and I took the boat in for its annual service (Arthur calls it "winterizing" but that's not quite accurate – nothing will be different about the boat once the service is complete, vis-a-vis its adaptability to the climate).
We put the boat trailer on the Blueberry (the car). I drove that into town, while Arthur drove the boat into town. Arthur took his time getting to town, this time – normally this "race" takes each of us almost the exact same amount of time, but this time Arthur took an extra 20 minutes to get there. Apparently he took a slight wrong turn at Cemetery Island.
We pulled the boat out of the water at the public boat ramp down by the fuel dock (north end of town), and drove it to the boat store for its service. I took a picture of the boat on its trailer at the boat shop, with an accompanying tree, to meet my tree-photographing obligation.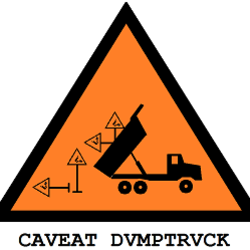 [daily log: walking, 2.5km]