I am off to Ketchikan for an overnight visit. I have to go to a testing center, at the Ketchikan campus of the University of Alaska Southeast, to take a set of standardized tests called the "Praxis Core." These are essentially entrance exams for the Alaska state teacher certification program. They are actually not that different from the GRE, although I think they're actually easier than the GRE. Notably, they include an essay writing section that is almost identical to the TOEFL exam that I was teaching to my students in Korea for a decade. This is not surprising, since the same company (ETS) make both tests – ETS is a kind of national standardized test monopoly, which is a bit scary if you think about it too deeply. Anyway, because of this, I feel some degree of confidence about the writing section: I have literally written hundreds of these standardized essays over the years, always in front of an audience of teenagers. That was part of my methodology: write the essay on my computer projected to the front of the classroom, while providing running commentary on what I was doing.
I have been taking some practice tests online over the last few weeks, to make sure I know what I'm getting into. I felt especially pleased by my score on the reading section, yesterday: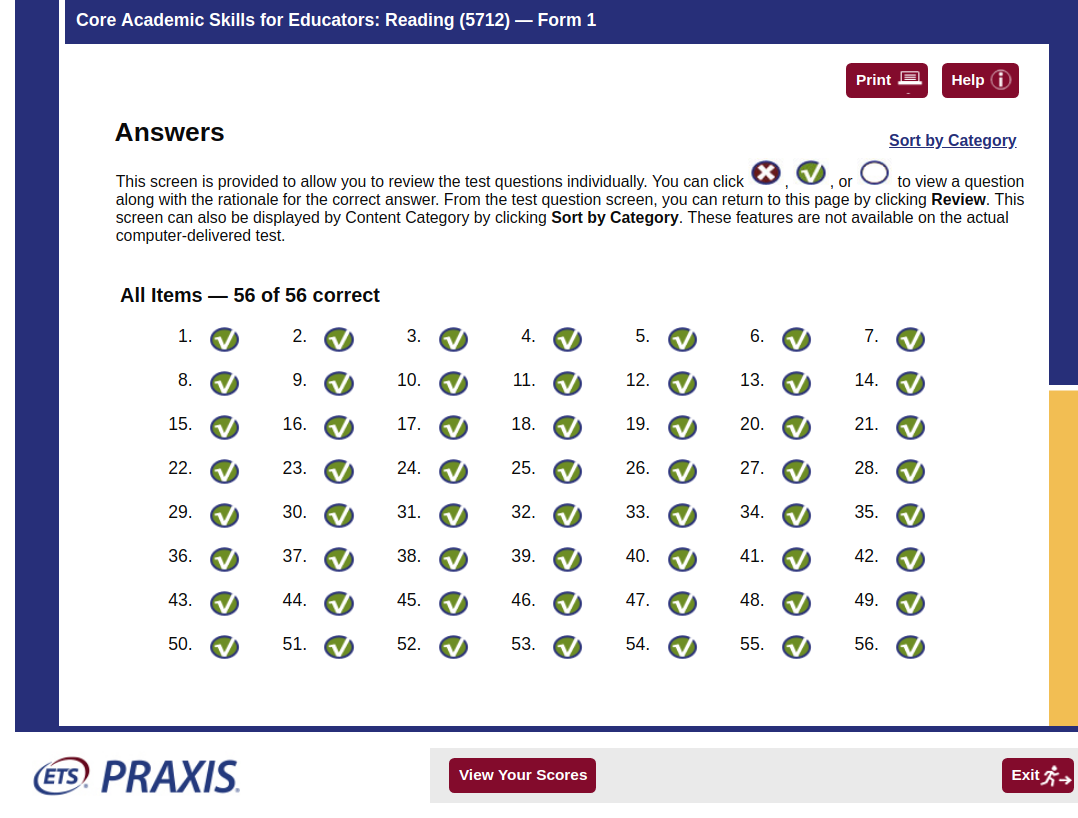 Apparently all those years teaching TOEFL in Korea have had a positive result for my own test-taking skill.
Arthur is staying home. He's threatening to go out in the boat alone. I have no way to prevent that. So that will give me something to feel anxious about, as if the test wasn't enough.