I am in Ketchikan to take my test tomorrow morning, bright and early.
I walked up to the tiny UA-Southeast, Ketchikan Campus (really just an annex behind the high school, though architecturally pleasant enough).
I saw this tree, looking down past one of the buildings.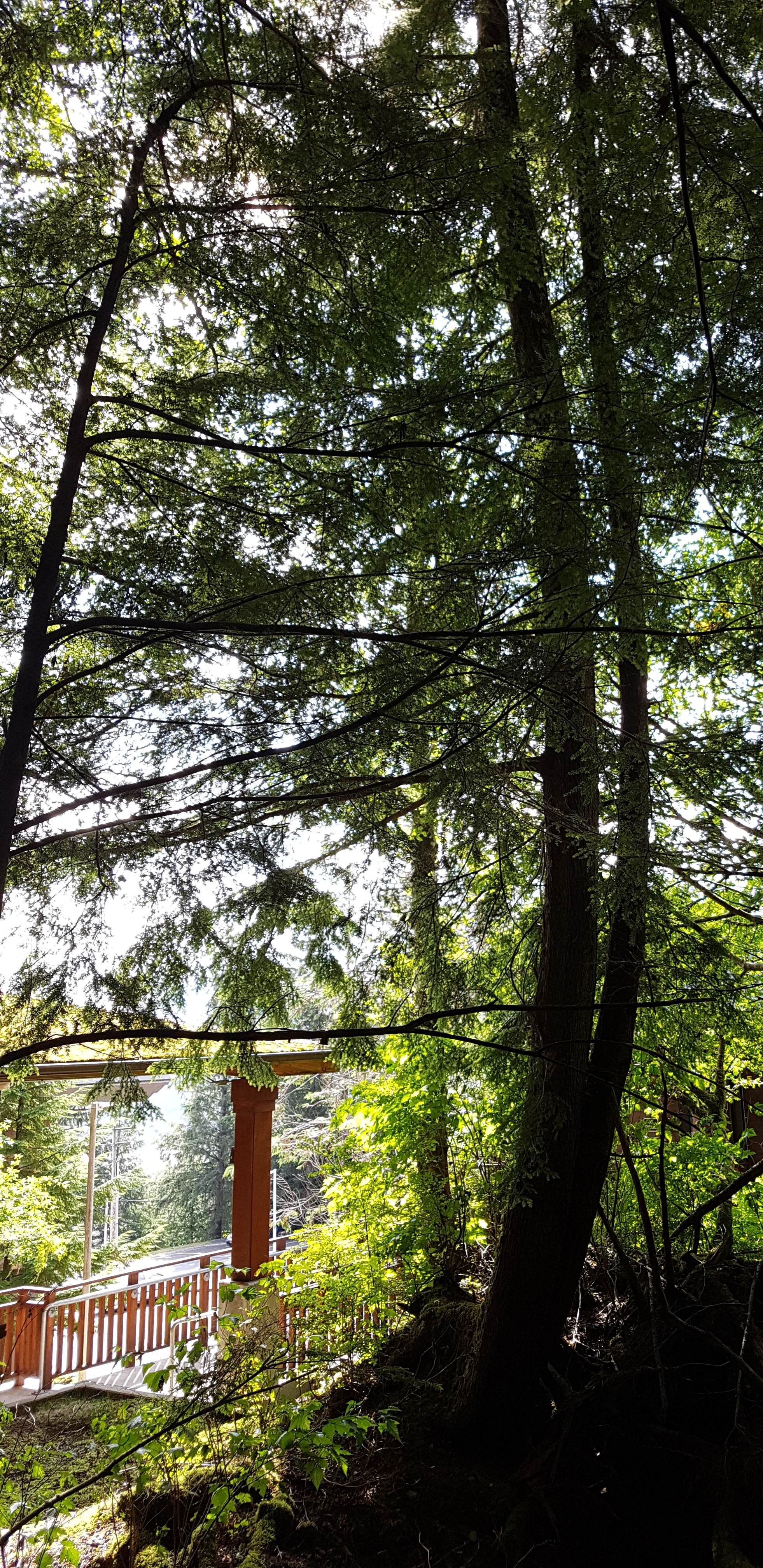 This was the view in the other direction standing in the same spot.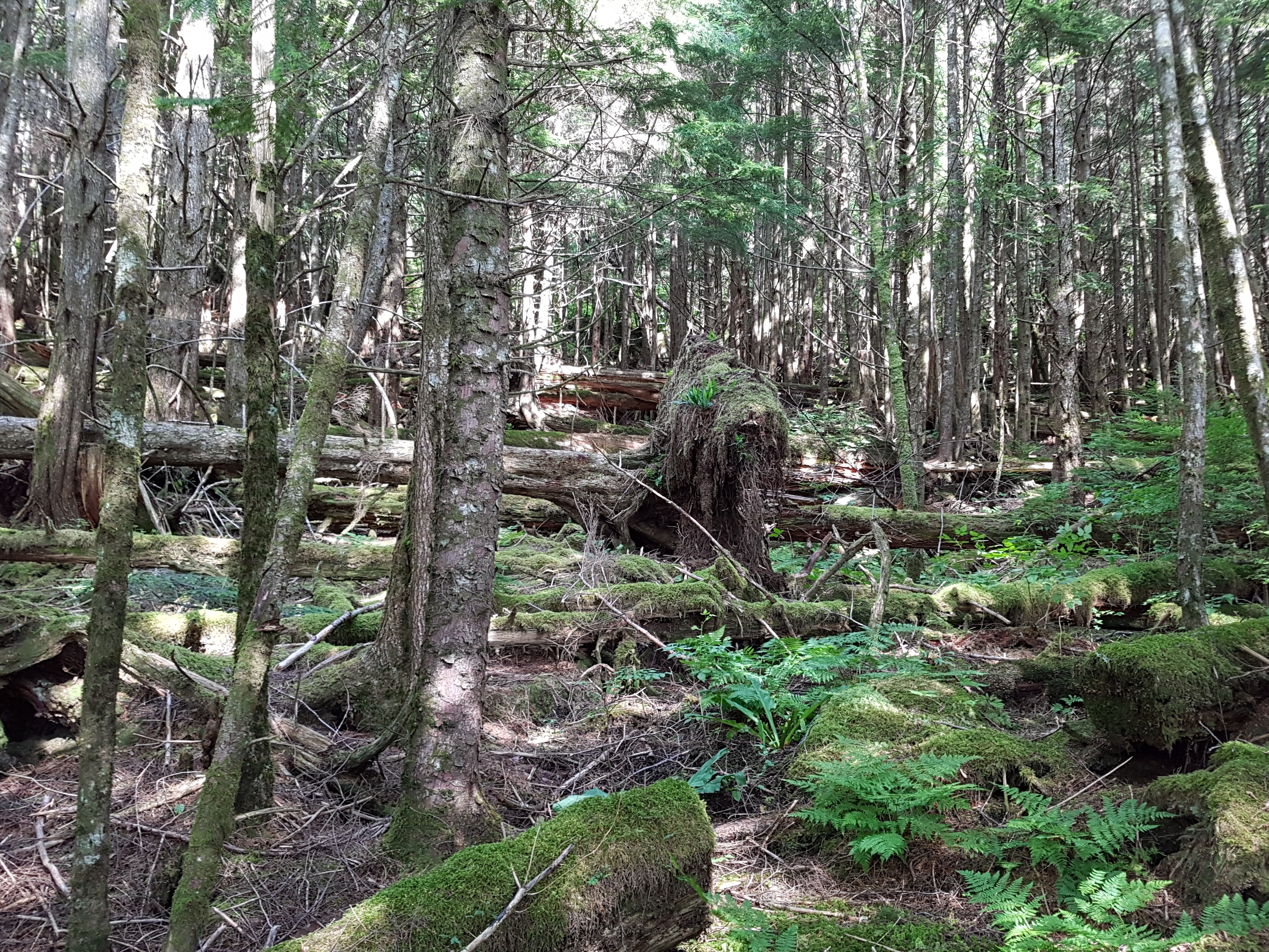 This is the sign marking the campus.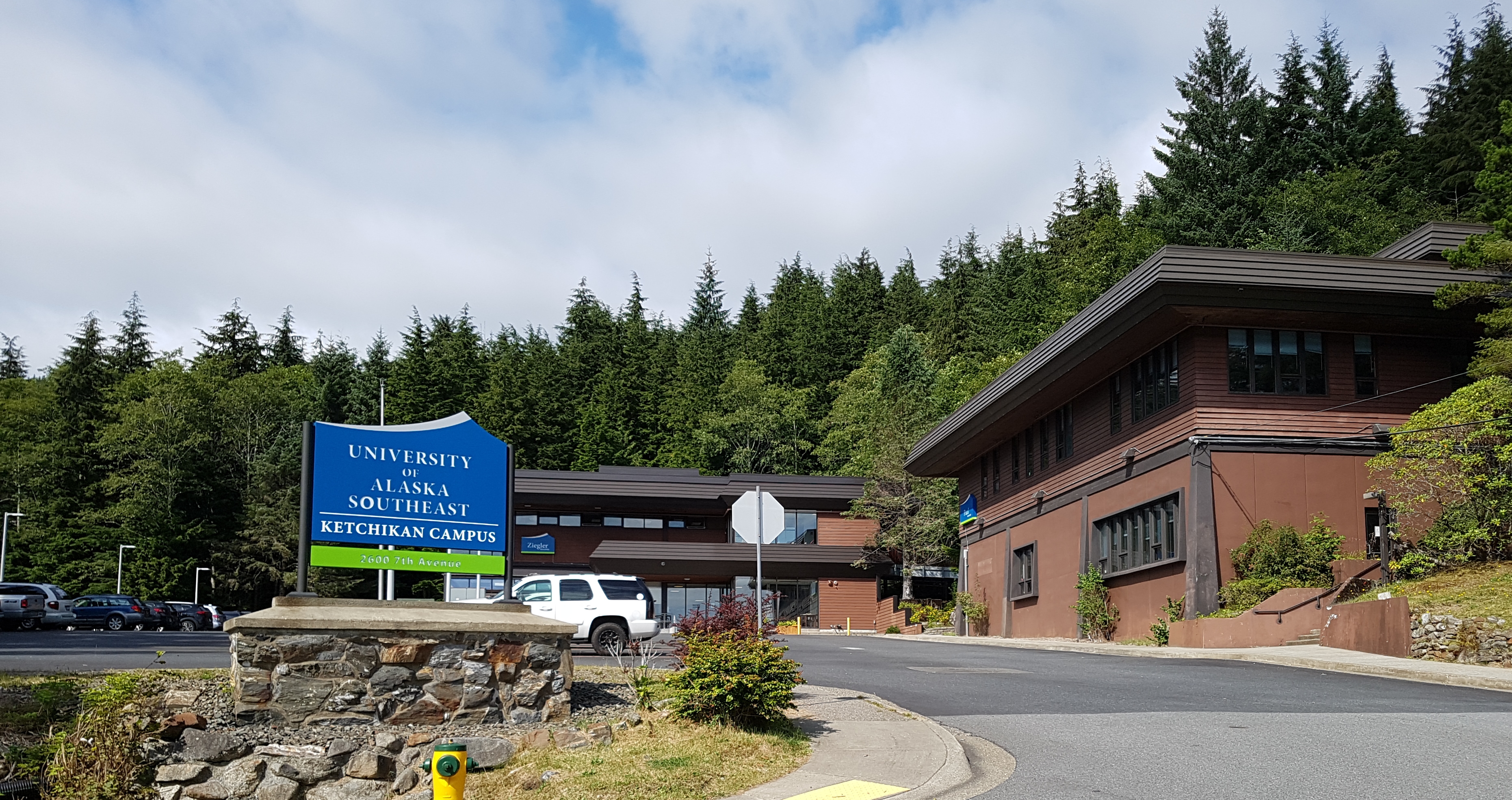 This is the view from behind the same sign.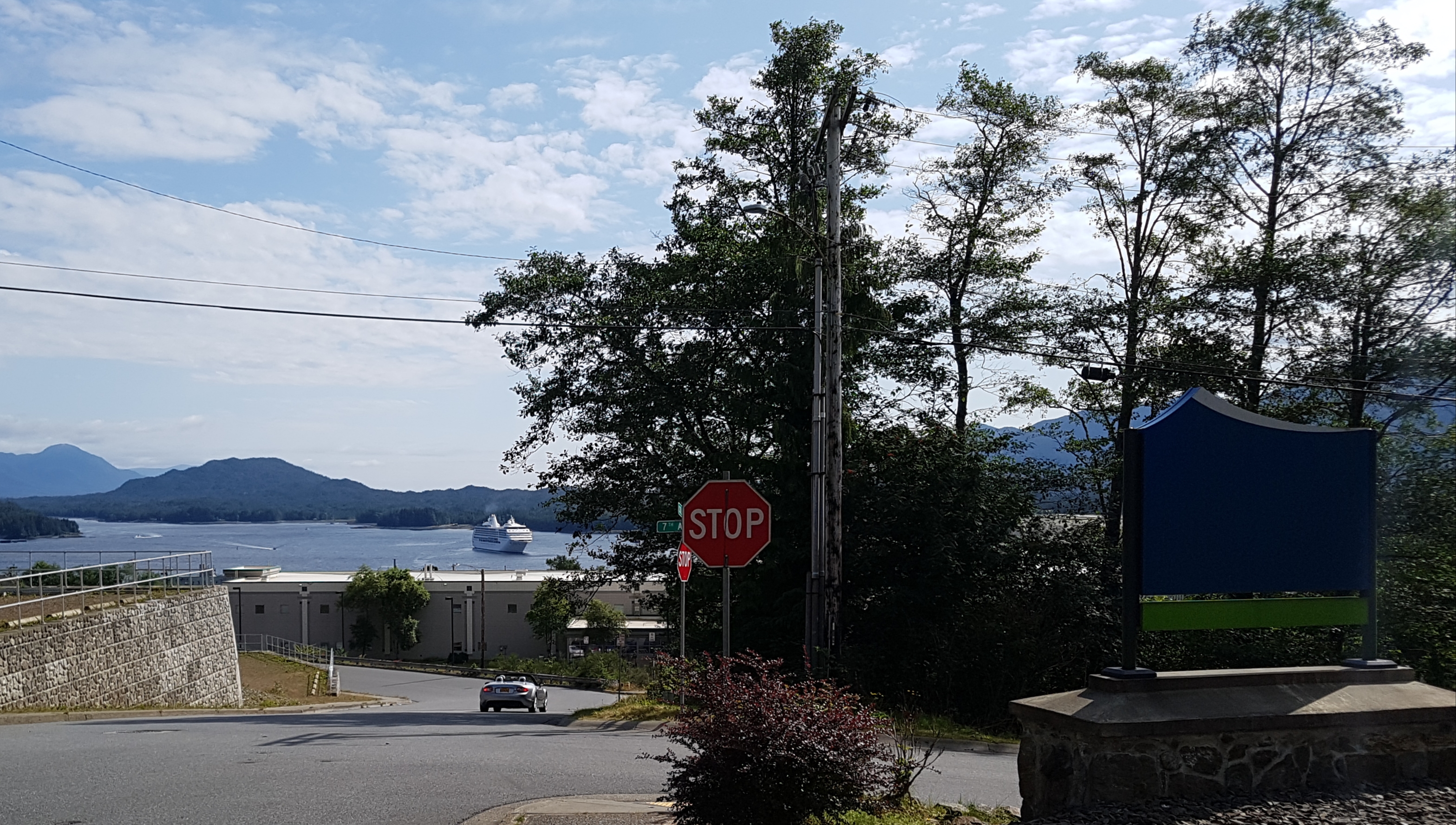 And I walked down to my motel.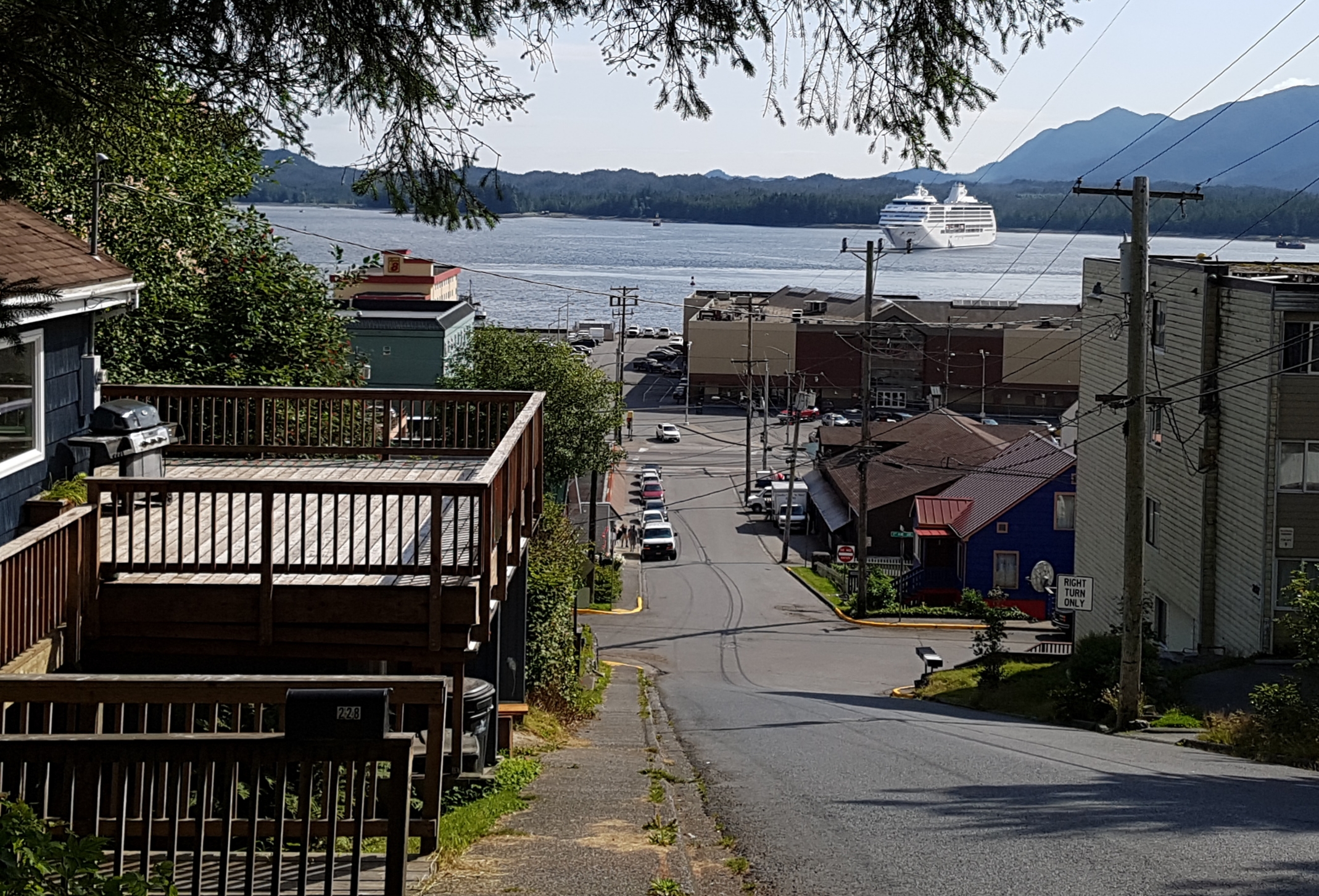 I walked all over Ketchikan, as it seems better than figuring out buses for what is, actually, a pretty small city. Ketchikan is having a heat wave: it was 72°F (22°C).
[daily log: walking, 8.5km]