On July 4th, 2013, I had surgery to remove a stage 3 golf-ball sized tumor from the root of my tongue, at the 국민암센터 (National Cancer Center) hospital in Goyang, Korea. The surgery also removed some lymphs from my neck. I subsequently spent 23 days in the hospital, and continued daily visits through October, undergoing radiation therapy.
Up until last year (2018), I continued living in Korea. Then, last summer, I moved back to the US, to Southeast Alaska. I feel that my life has undergone huge changes this past year – almost as huge as those wrought by the cancer itself.
Regardless, much to my surprise, I remain alive. And I keep adding things to this here blog thingy.
Here is a picture of me from July 4, 2013 (I am in the ICU after my surgery).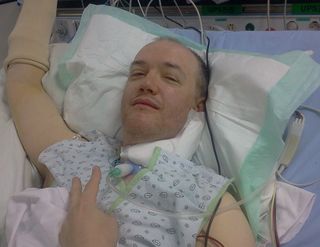 Just for contrast, here is a picture of me that I took yesterday, at Craig Seaplane Base, looking out toward Wadleigh Island.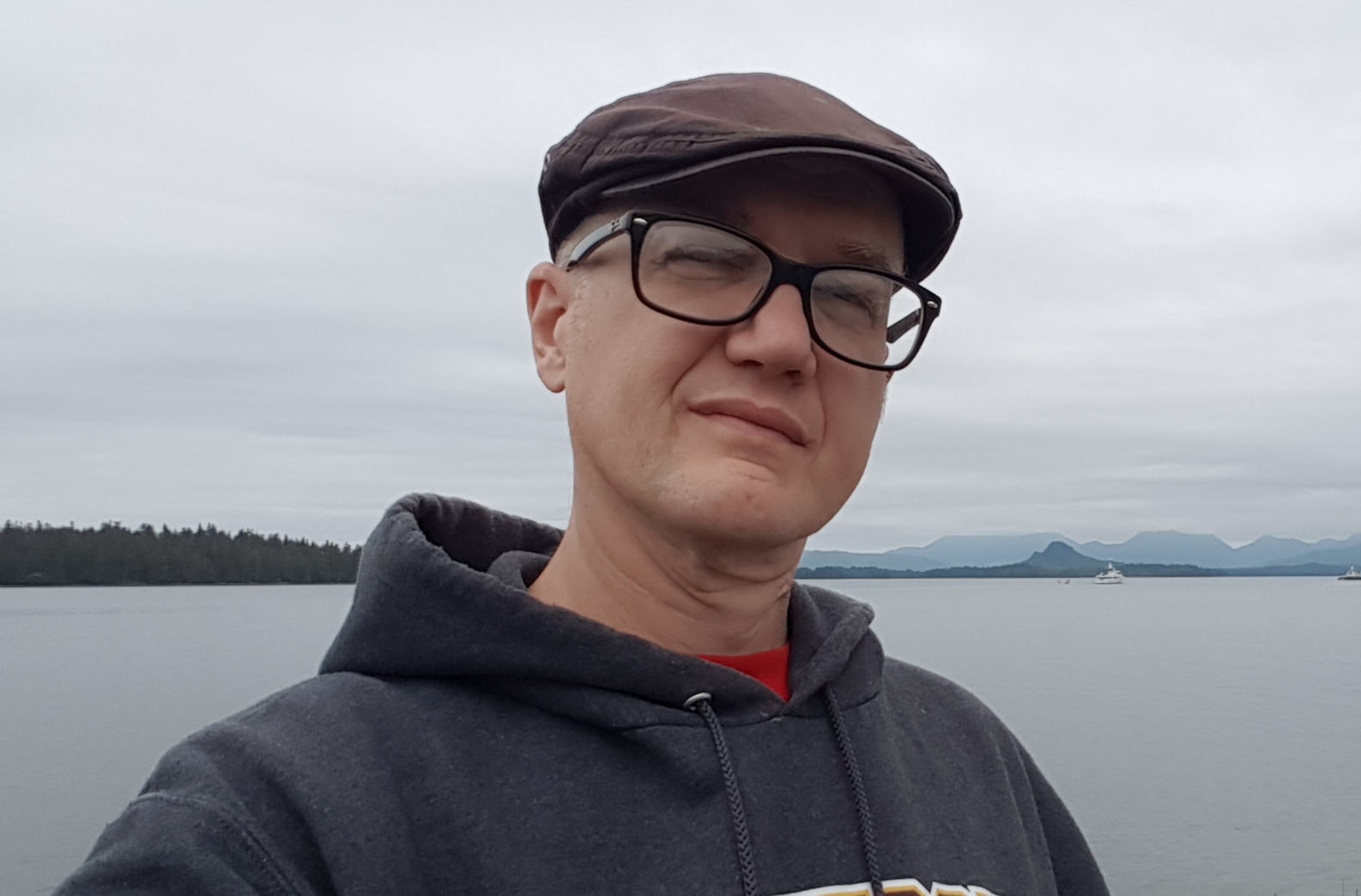 Bear in mind July 4 is not a holiday in Korea, just a regular day – that's how my cancerversary falls on a US holiday. Frankly, this makes the holiday much more significant to me personally than it ever was before.