I drove to Hollis this morning, to drop Arthur at the ferry for a day trip into Ketchikan, because he is supposed to get MRI and CT scans. I told him to watch out for those high-energy photons.
I stopped by the road on the way back to Craig, and took this picture of a tree (or rather, it's the snag that's so prominent, here).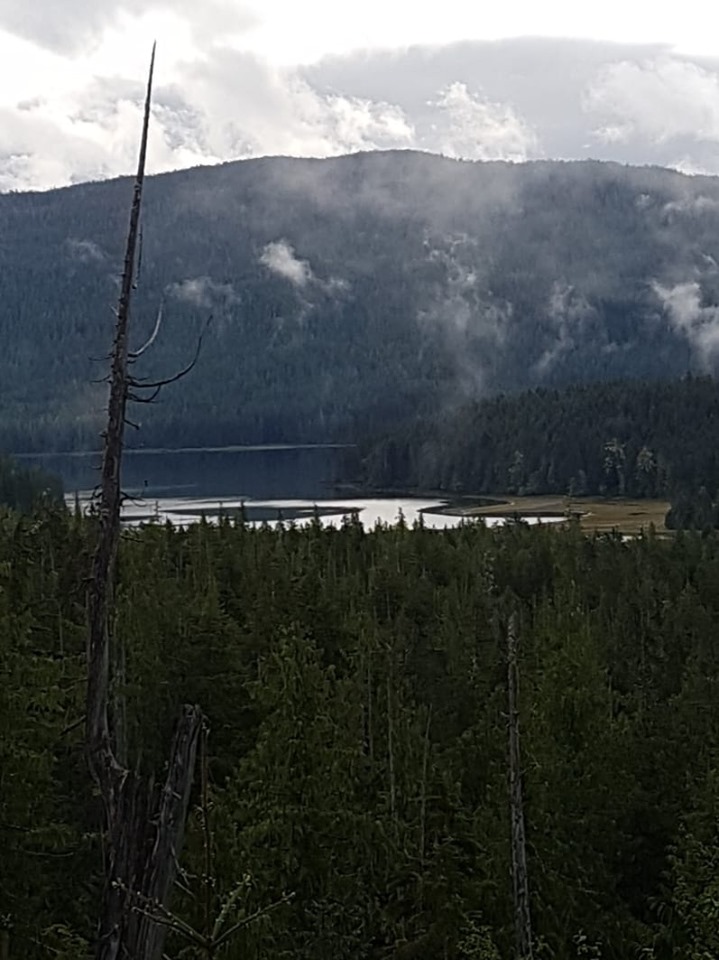 I also made this unexpected anachronism sighting by the road near Hollis.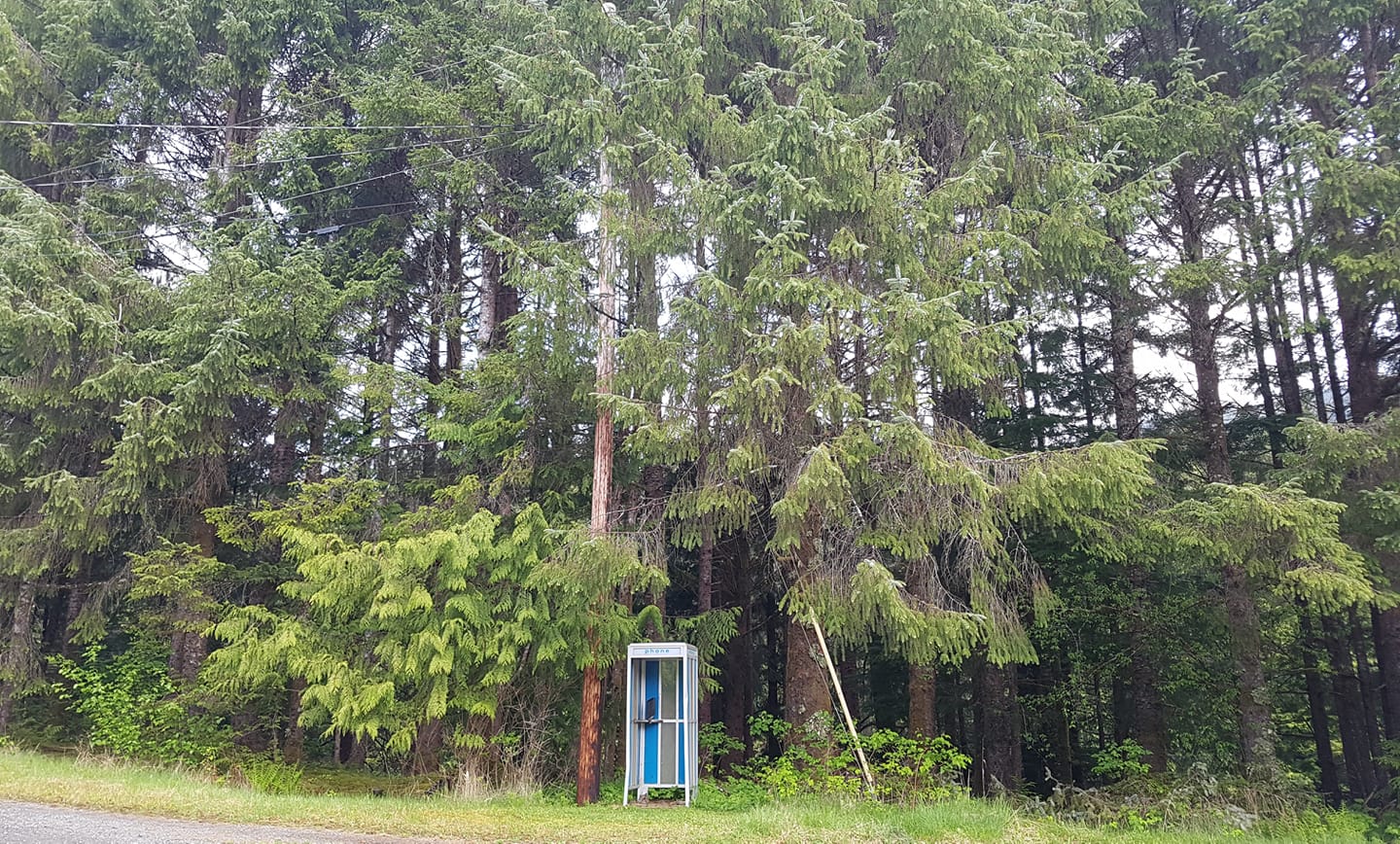 I drove back to Craig, hung out at home (I didn't get called to substitute, today), then drove back to Hollis in the evening to get Arthur back off the ferry.
[daily log: walking, 1km; driving, 130km]