I worked at the school library again today. The work is a little bit dull, as there is some down time between seeing students. It's more just "holding down the fort."
So I didn't take a tree picture today. I should have and could have, in the parking lot at the school, but didn't.
I'll present another tree from my archives. This tree (and the ones all in a row behind it) is from my daily walking commute to the Karma school in Goyang City, South Korea. The street is 강선로 (Gangseon-ro), in front of 강선초등학교 (Gangseon Elementary School), taken February, 2013, a few blocks north of where my apartment was at that time.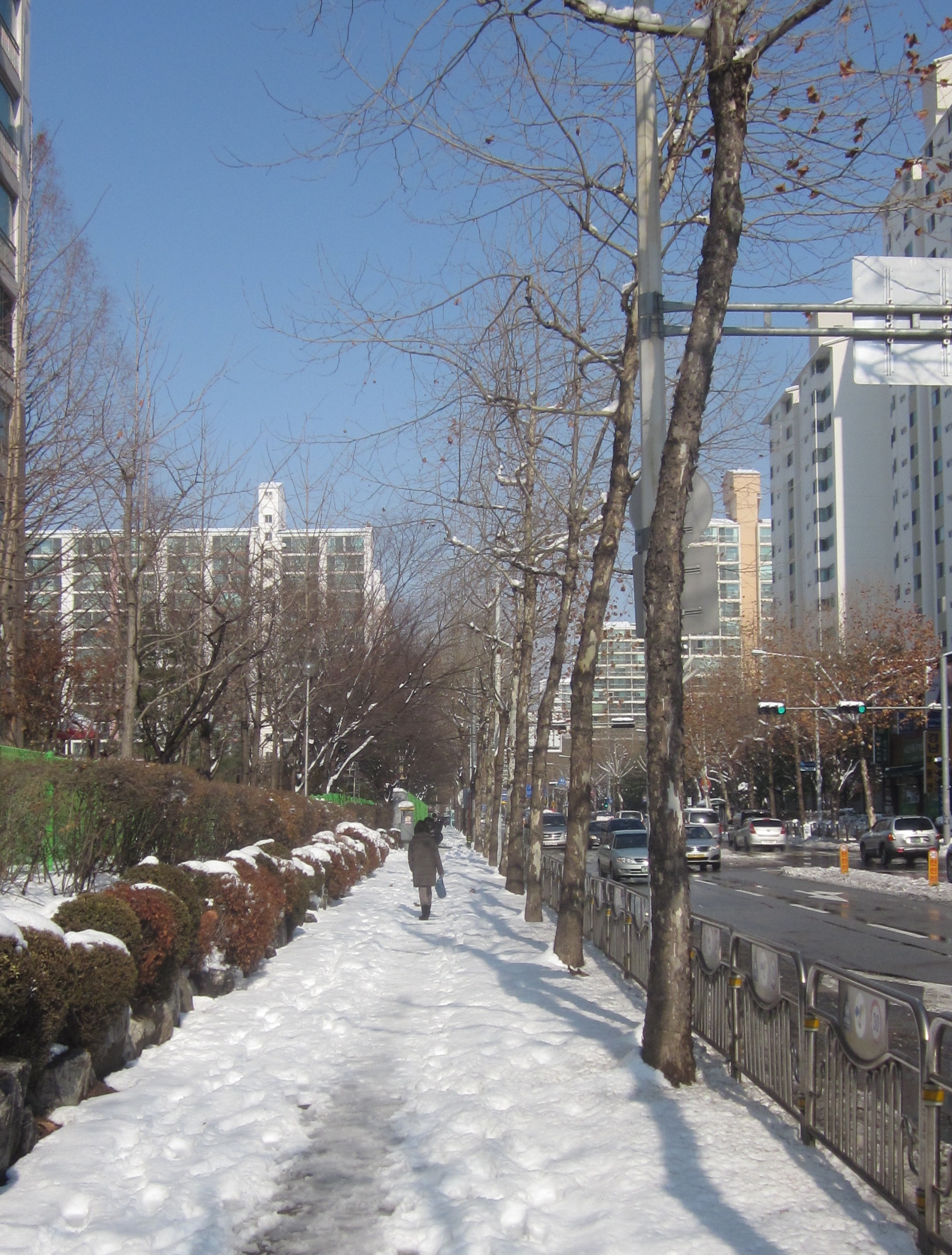 [daily log: walking, 2.5km]