We are officially back in Alaska, after a 42 hour long day (because of the international date line and all that).
We landed in Juneau a few hours ago. I don't have a tree picture – it's dark here.
So here's a picture of an Australian tree – one seen during my long walk in Cairns yesterday (the day before yesterday? – depends on the dateline thing).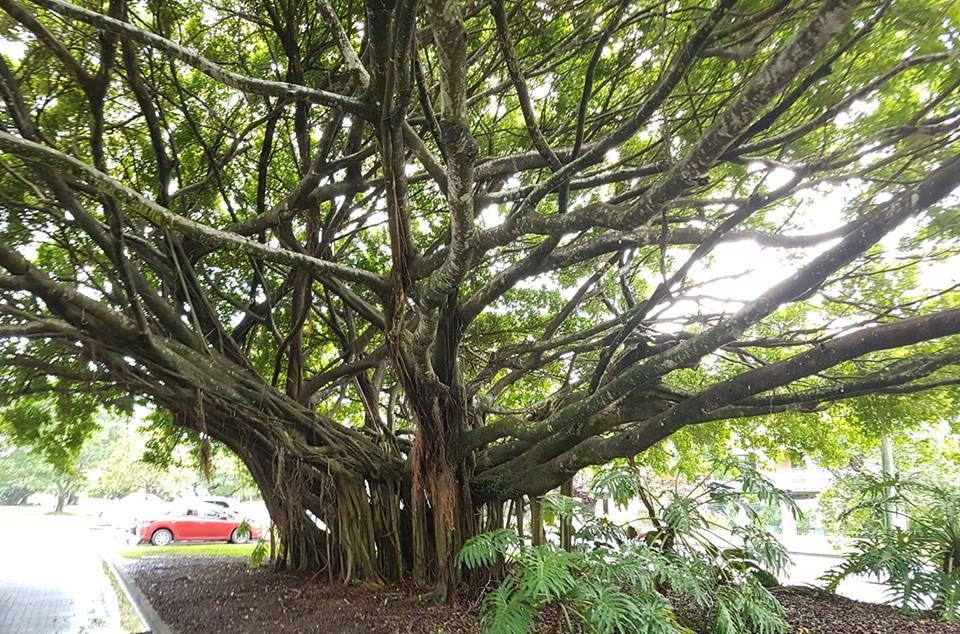 [daily log: flying, miles and miles and miles and miles…]