This morning I saw my brother Andrew off at the Klawock Airport.
Here is a slightly fuzzy photo taken by Arthur.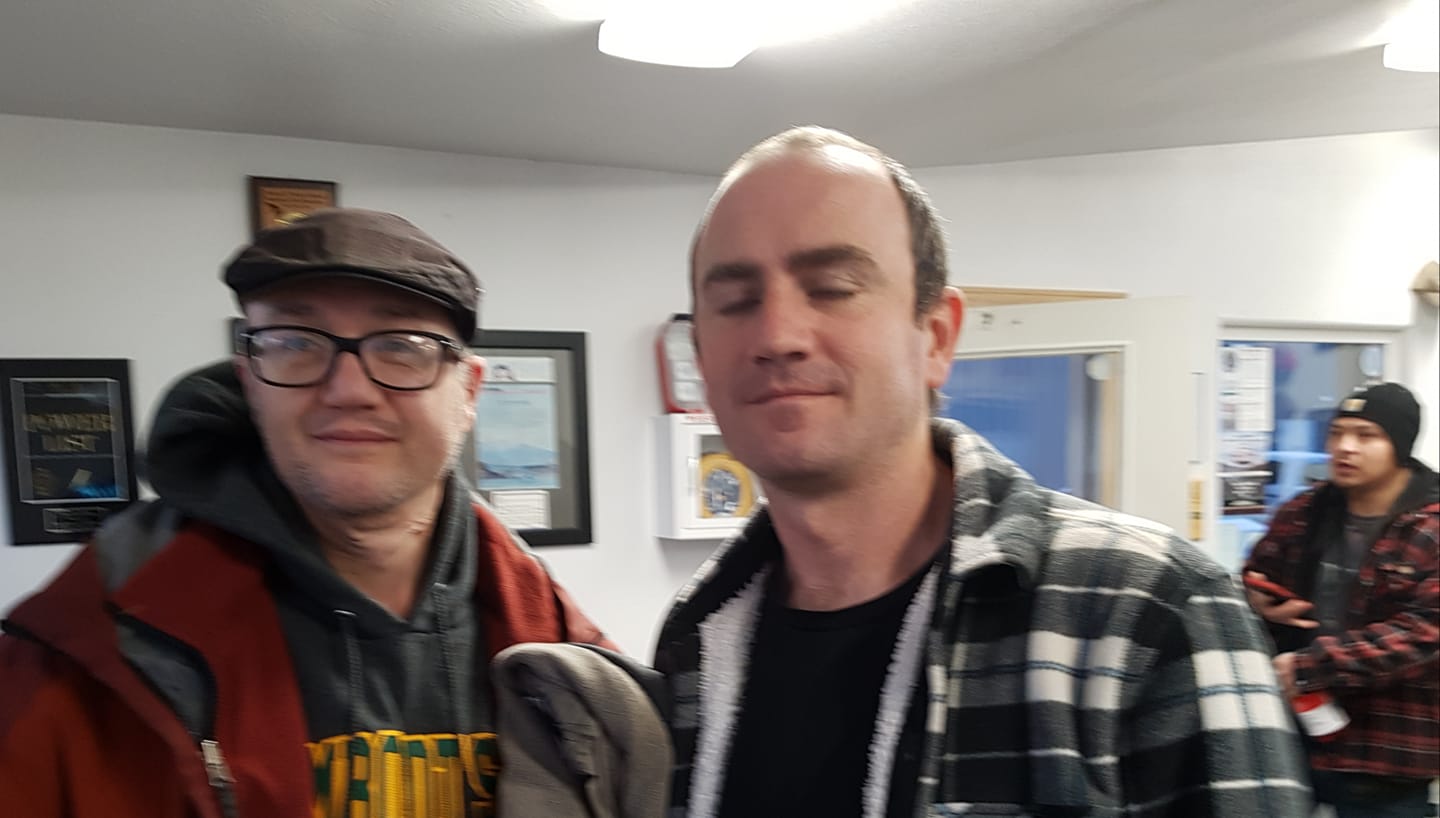 Yesterday, Andrew and I tried out my ice skates on the frozen pond at the place beside the road that I call "Rockpit City Park." Of course, he's a much better skater than I am – even in skates that were a bit too small for his feet.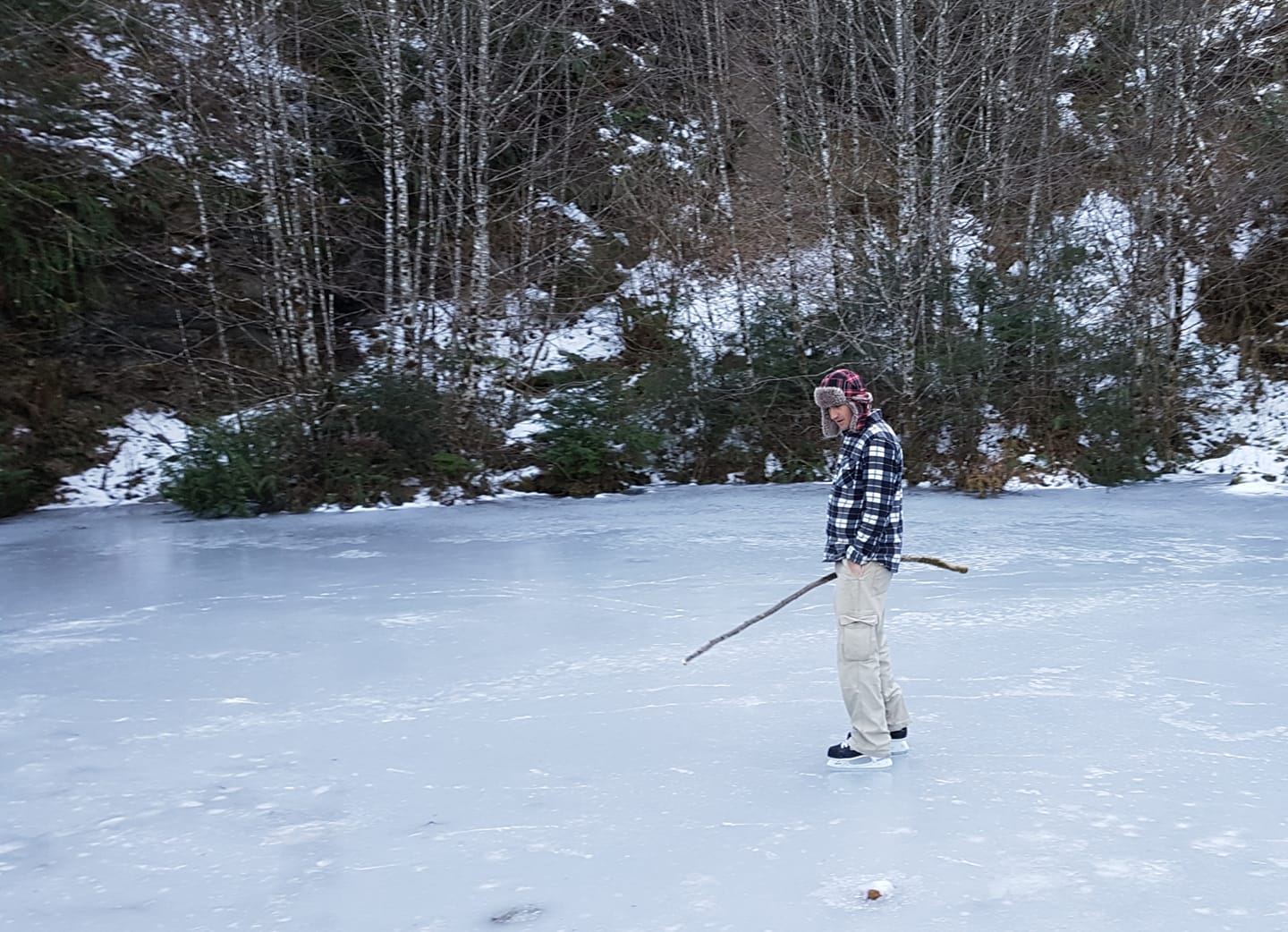 Later, when Arthur and I took a daily walk down the road, I took this picture of a mountain peeking out beyond trees beyond the road.