This morning, the water in the house wasn't flowing.
Some pipe had frozen, somewhere. Not completely beyond reason – the low last night was 13°F (-10°C). At first Arthur thought maybe it was at the point where the water pipe entered the house – so he had this giant portable kerosene heater running outside, there. But then we concluded it was in the water-tank and pump house, up by the driveway. So we heated the great outdoors up there for a few hours.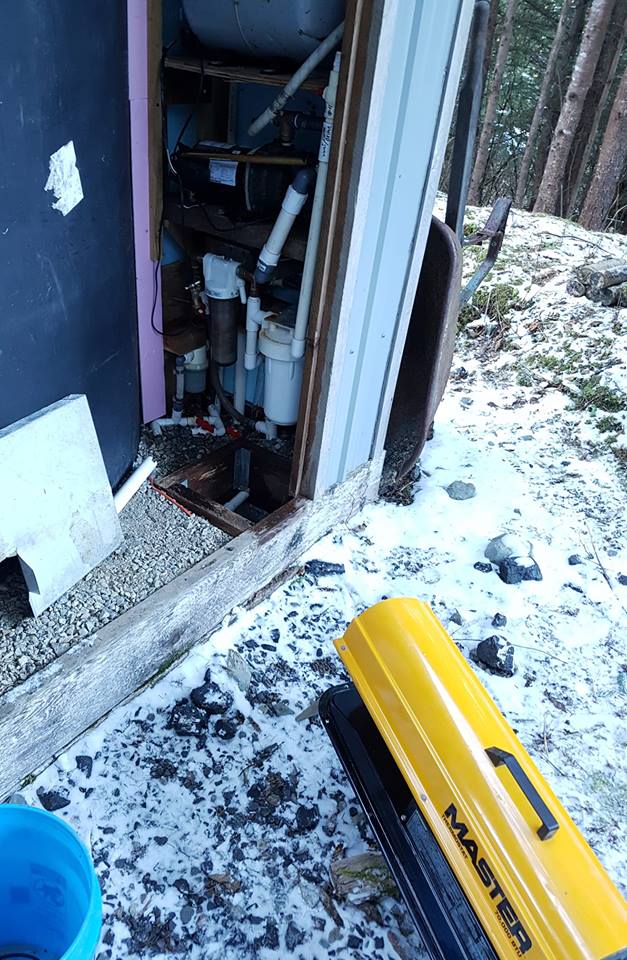 Sure enough, around noon we got the water flowing again.