I had a kind of reunion with Arthur's property here.
I went on a full circuit walk around the corners of the two lots. That sounds trivial, but in the highly overgrown, damp, boggy and slashy hillsides, it's a major undertaking. I call it "tromping" as opposed to just walking or hiking.
I found the two strings I'd placed on the southern (uphill) property lines still intact, after 2 months of neglect. You can see the neon-green bits of string in these pictures.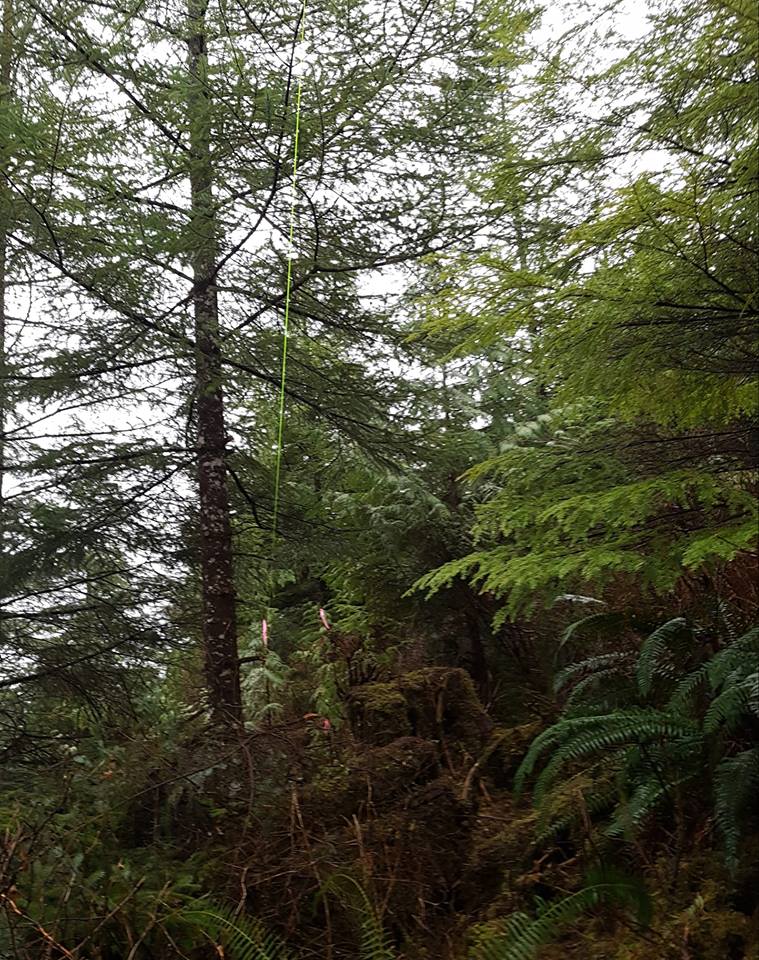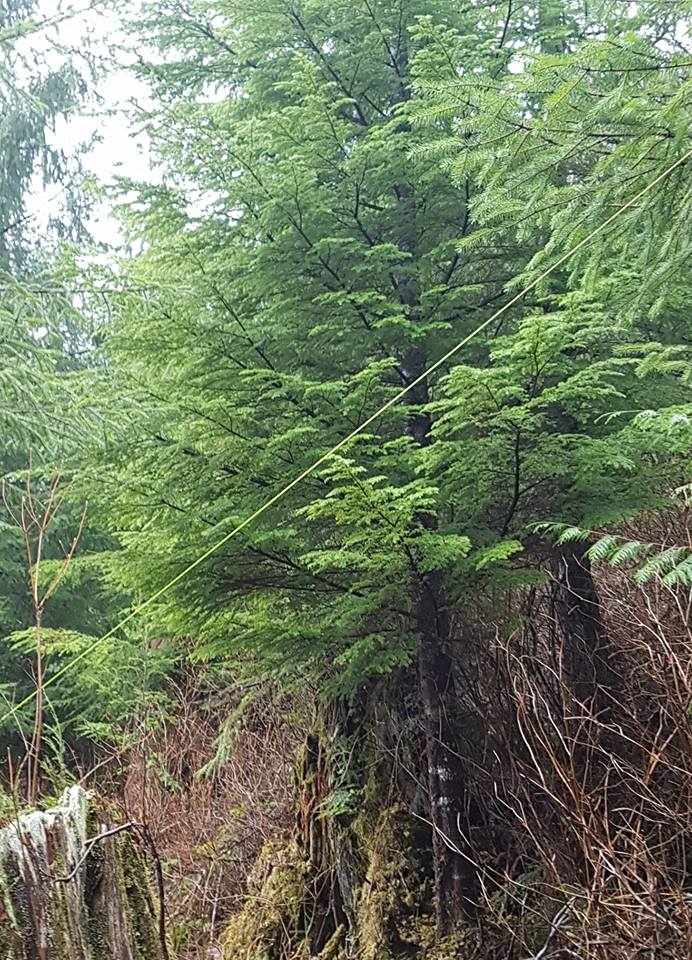 I took a picture of Sunnahae ("sunny hae") mountain, with its snow, from up the hill.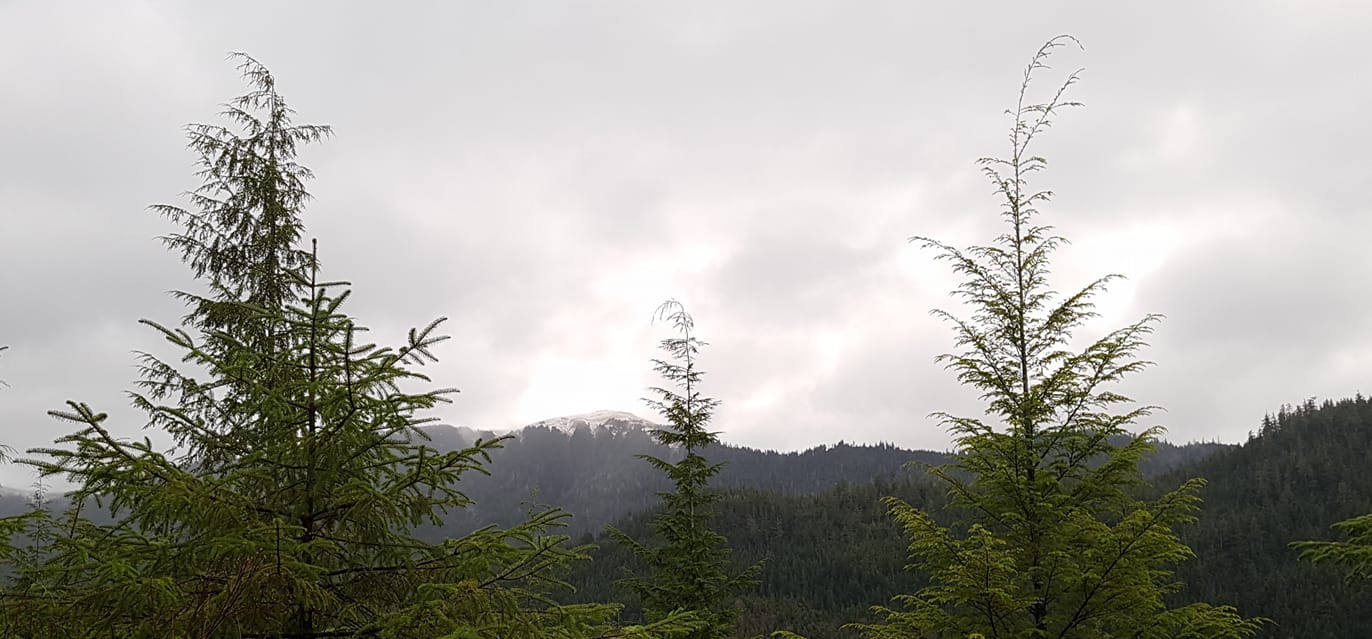 Later Arthur and I resumed our daily walks down the road to the east. I found my "rock folly" (a random collection of found objects) at the mile 8 bridge still there.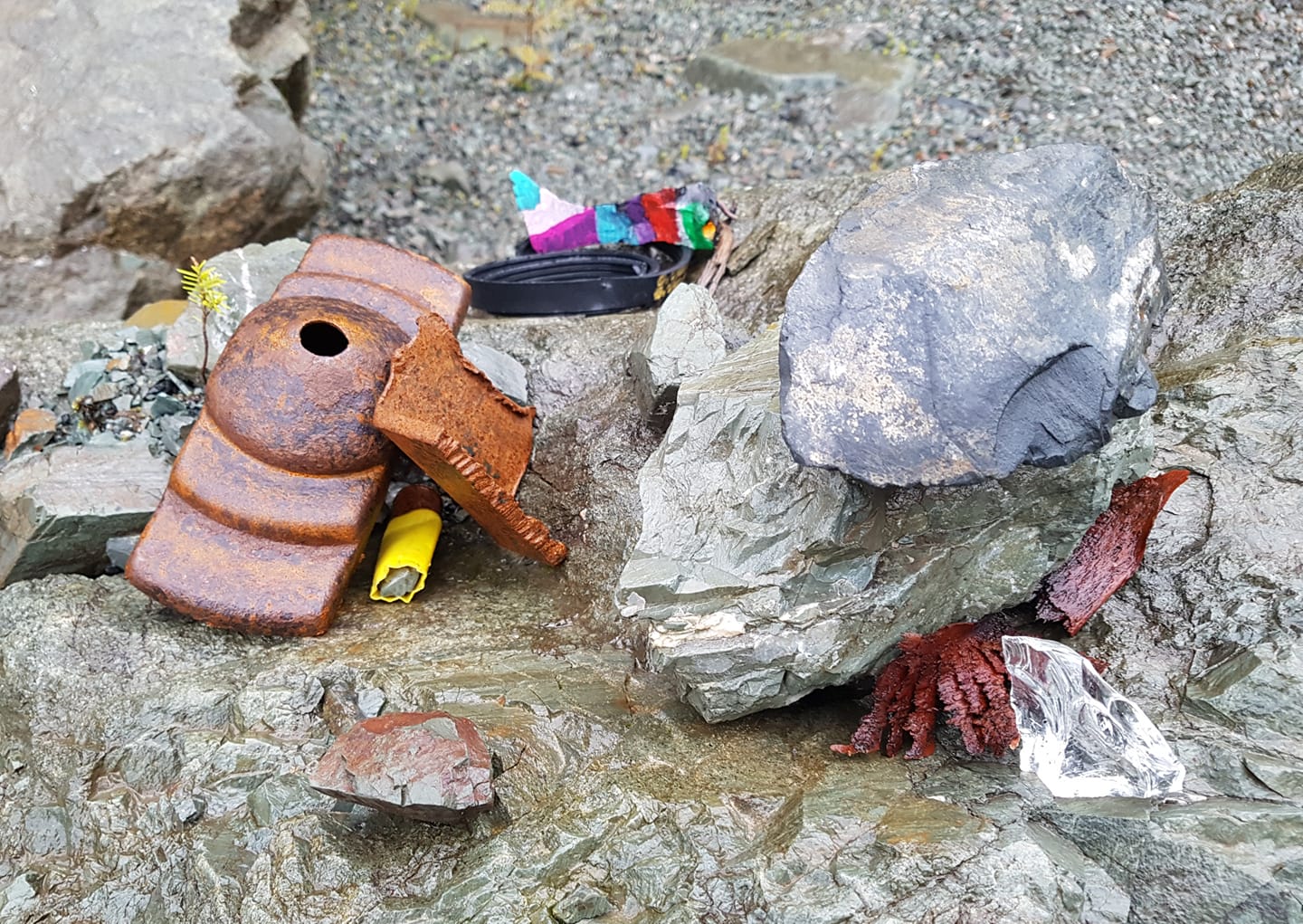 I took some pictures along the road.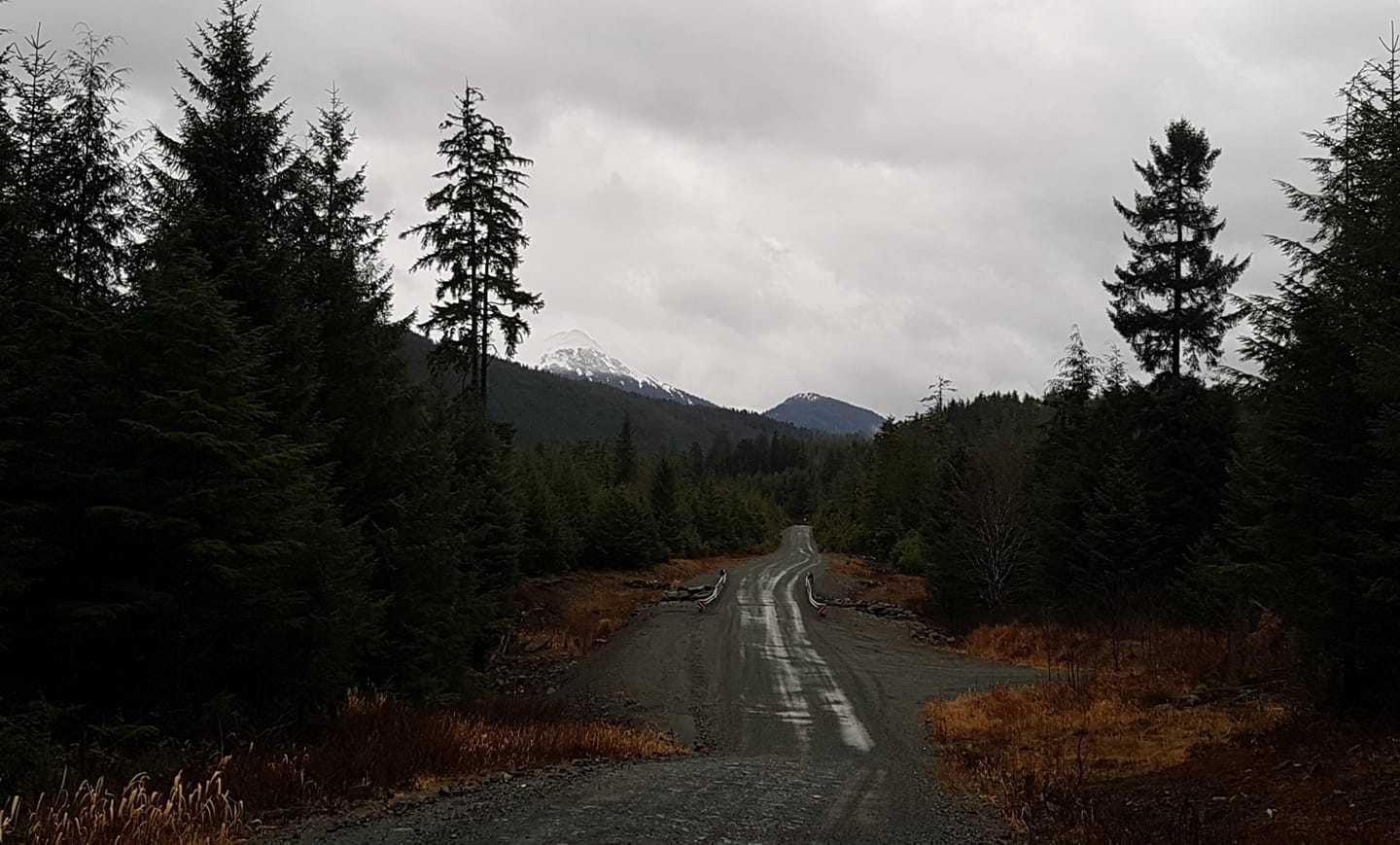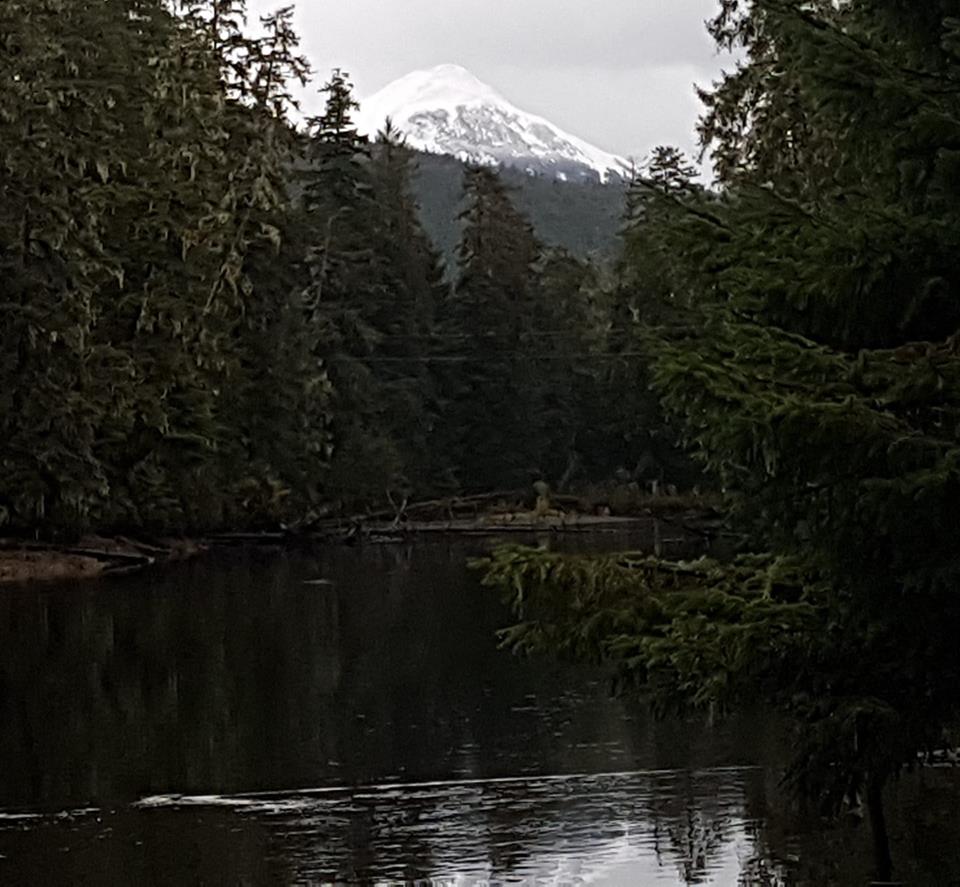 Here is tree nineteen.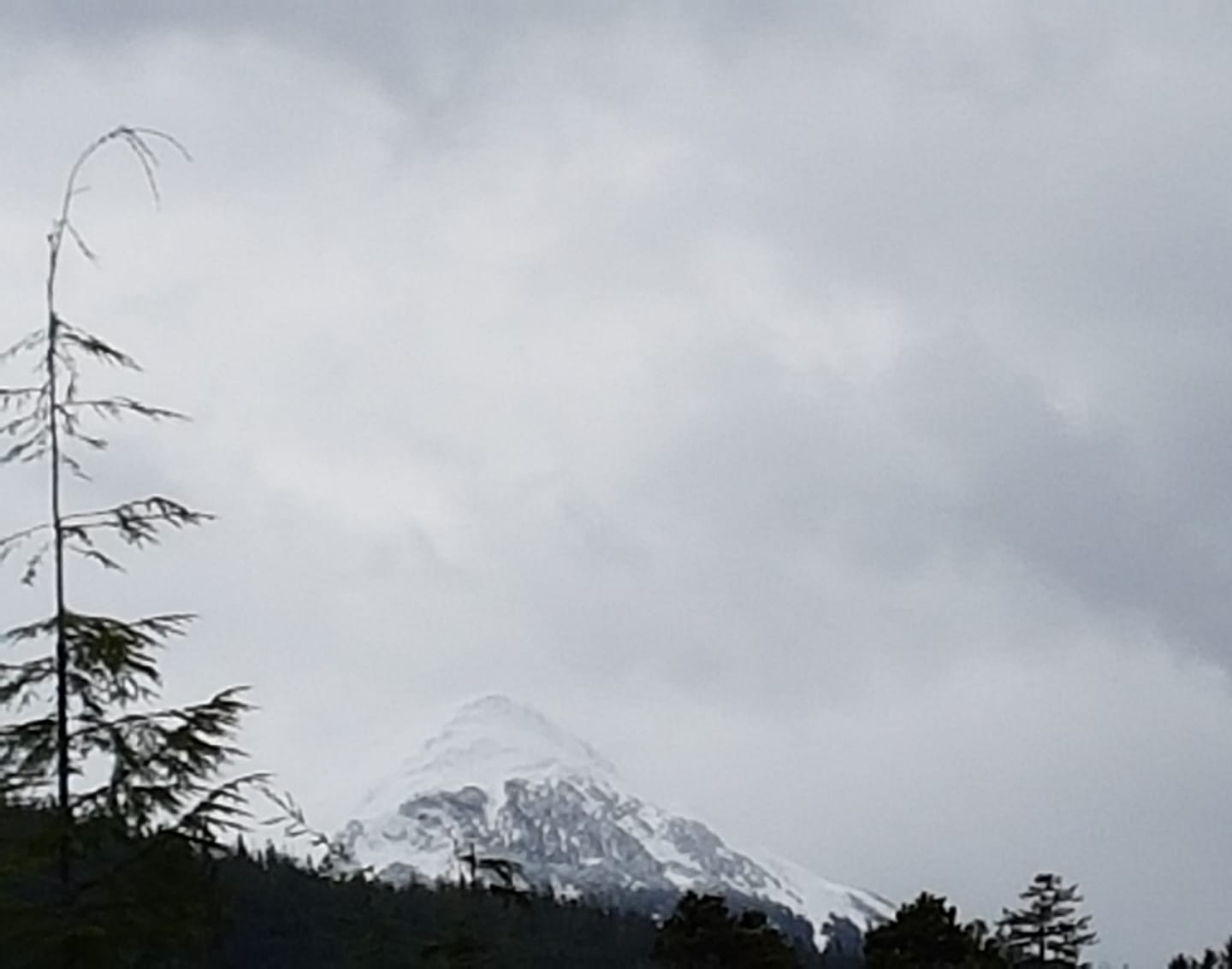 Here are some additional pictures from the time in Ketchikan, yesterday.
A trailer park with a view.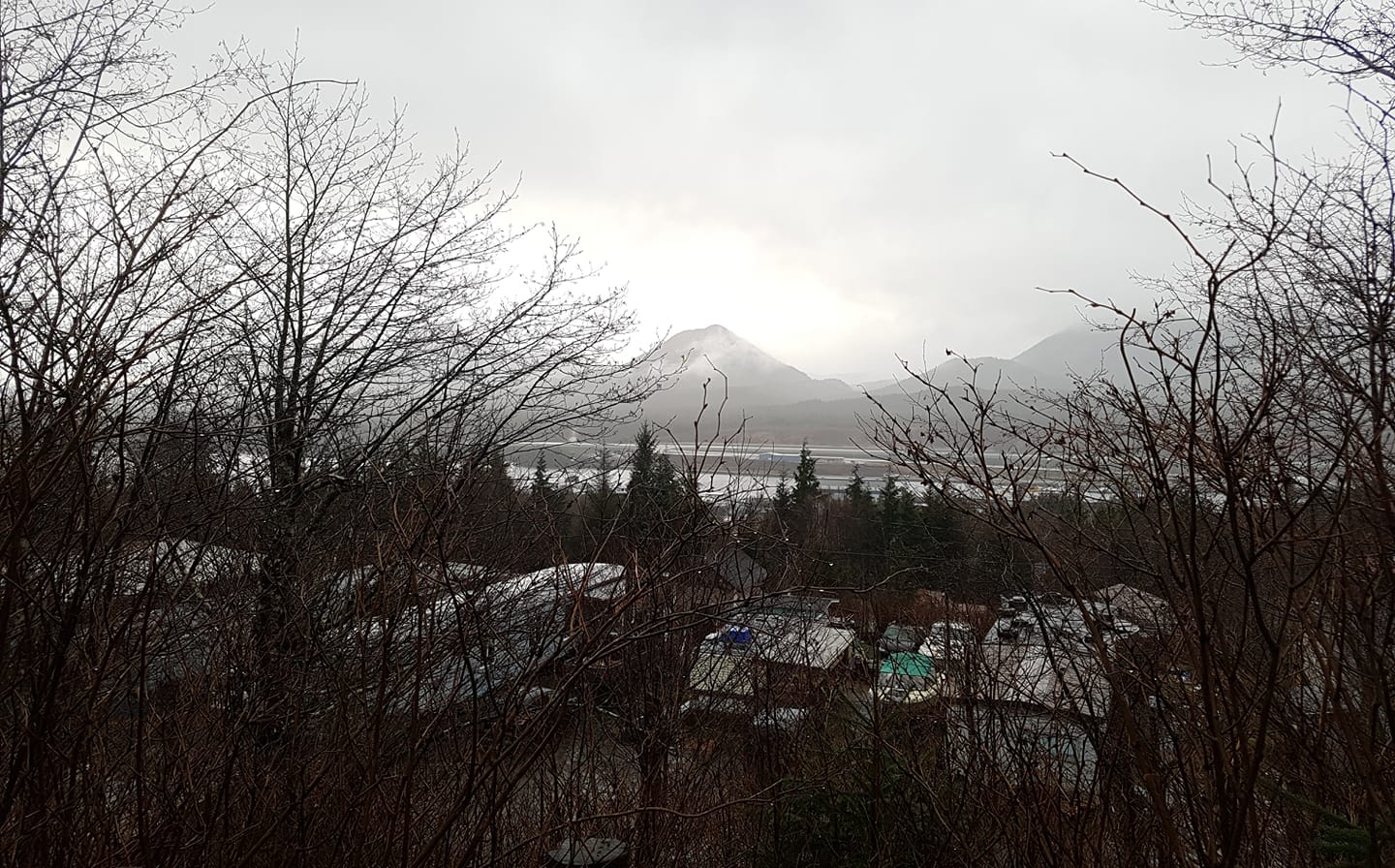 The dam at the Ketchikan reservoir, Carlanna Lake.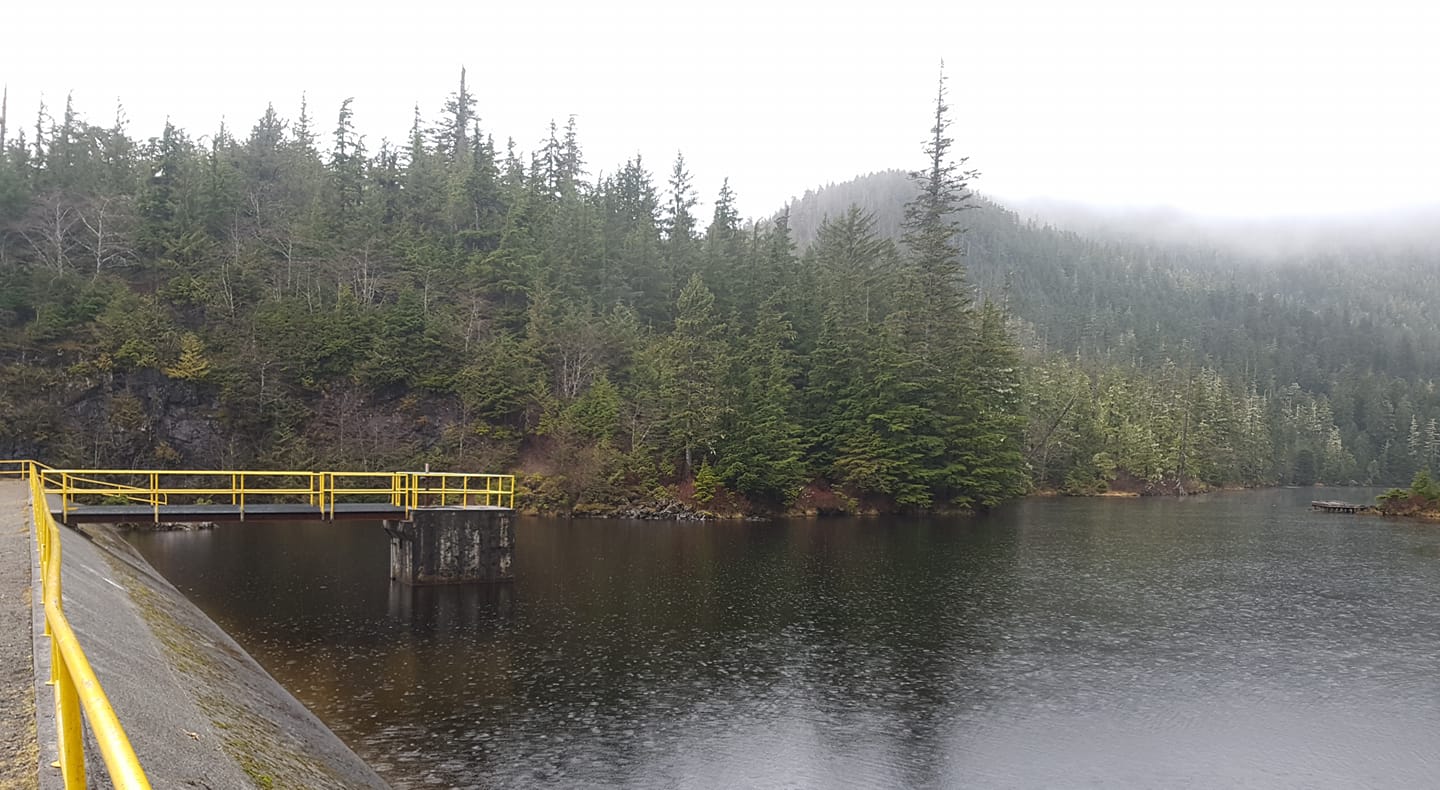 Sunset from the Hollis ferry.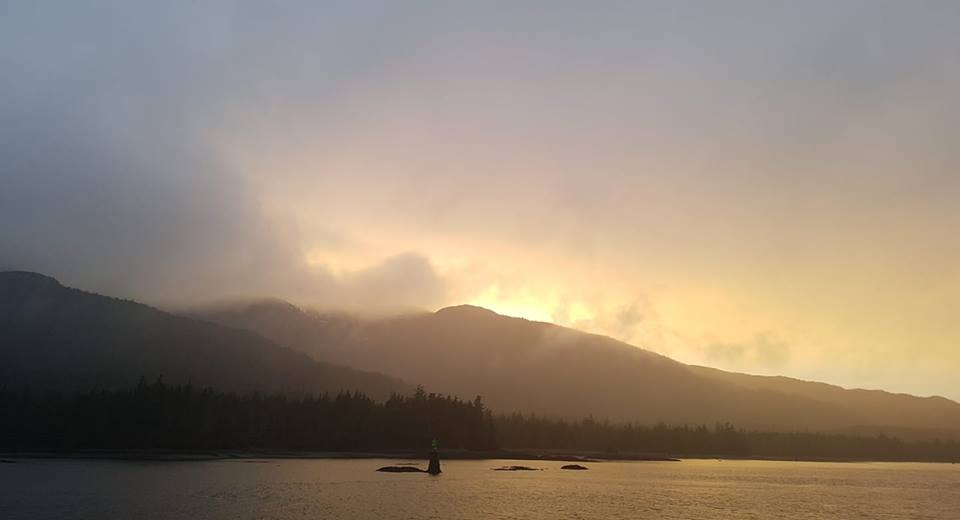 [daily log: walking, 4km; tromping, 500m]