Here is tree number fifteen – from yesterday.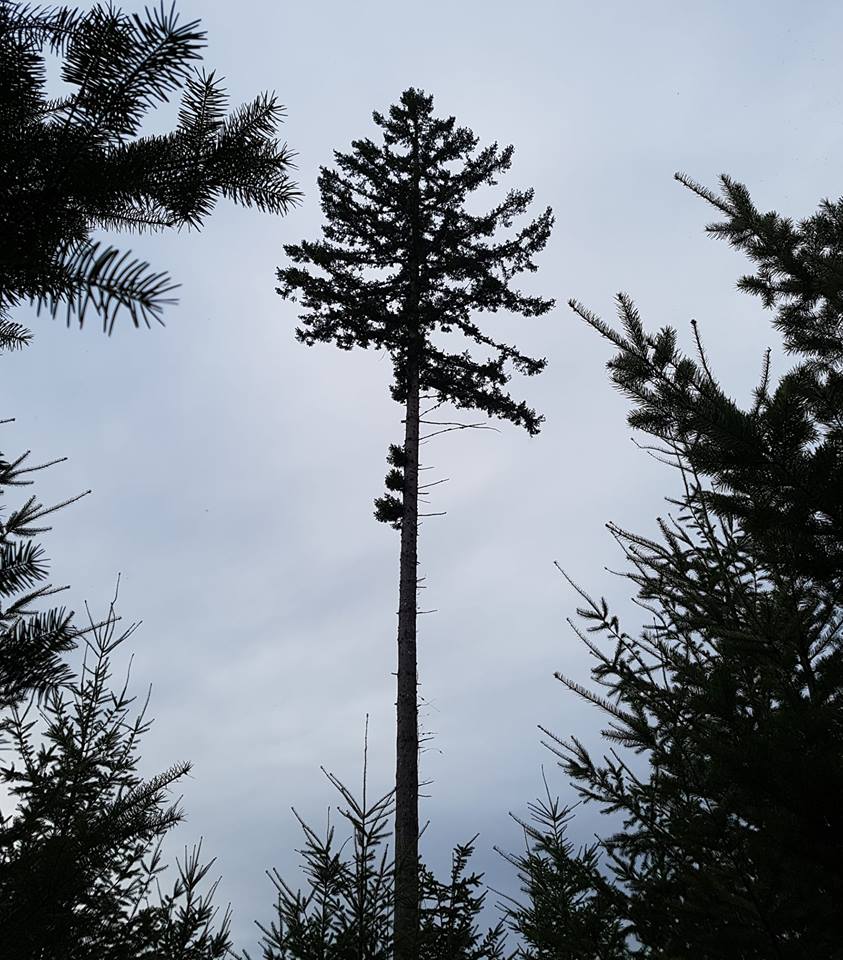 Today I was too busy. Here are some horses in the next door field, saying hi at the gate.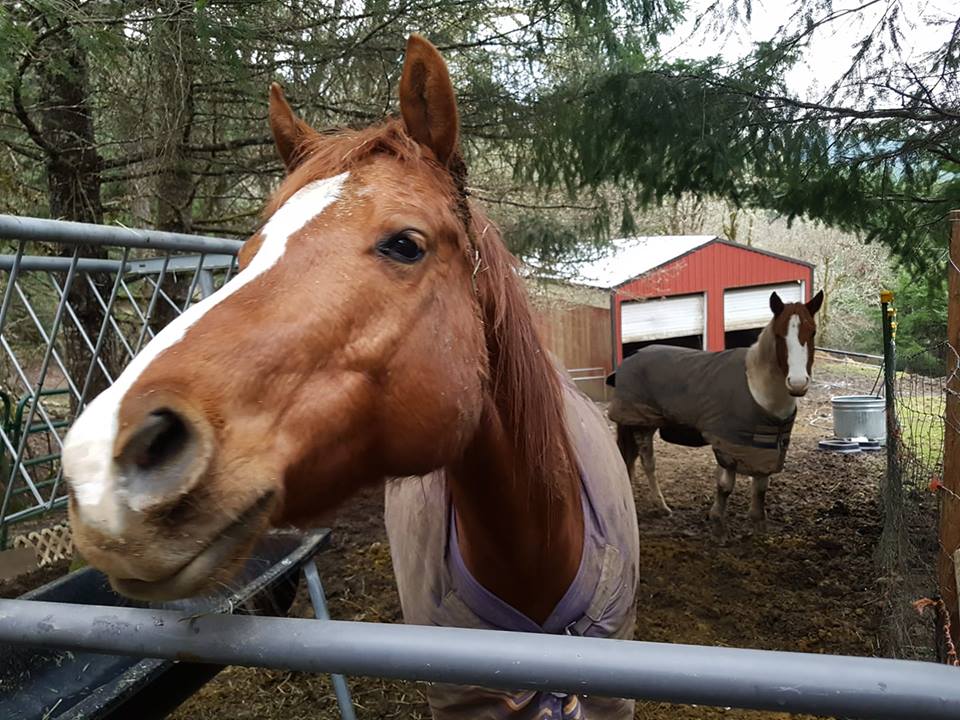 I went to the mechanic (for the Blueberry). I went to meet my friend Raven in Portland – I went to elementary school with Raven.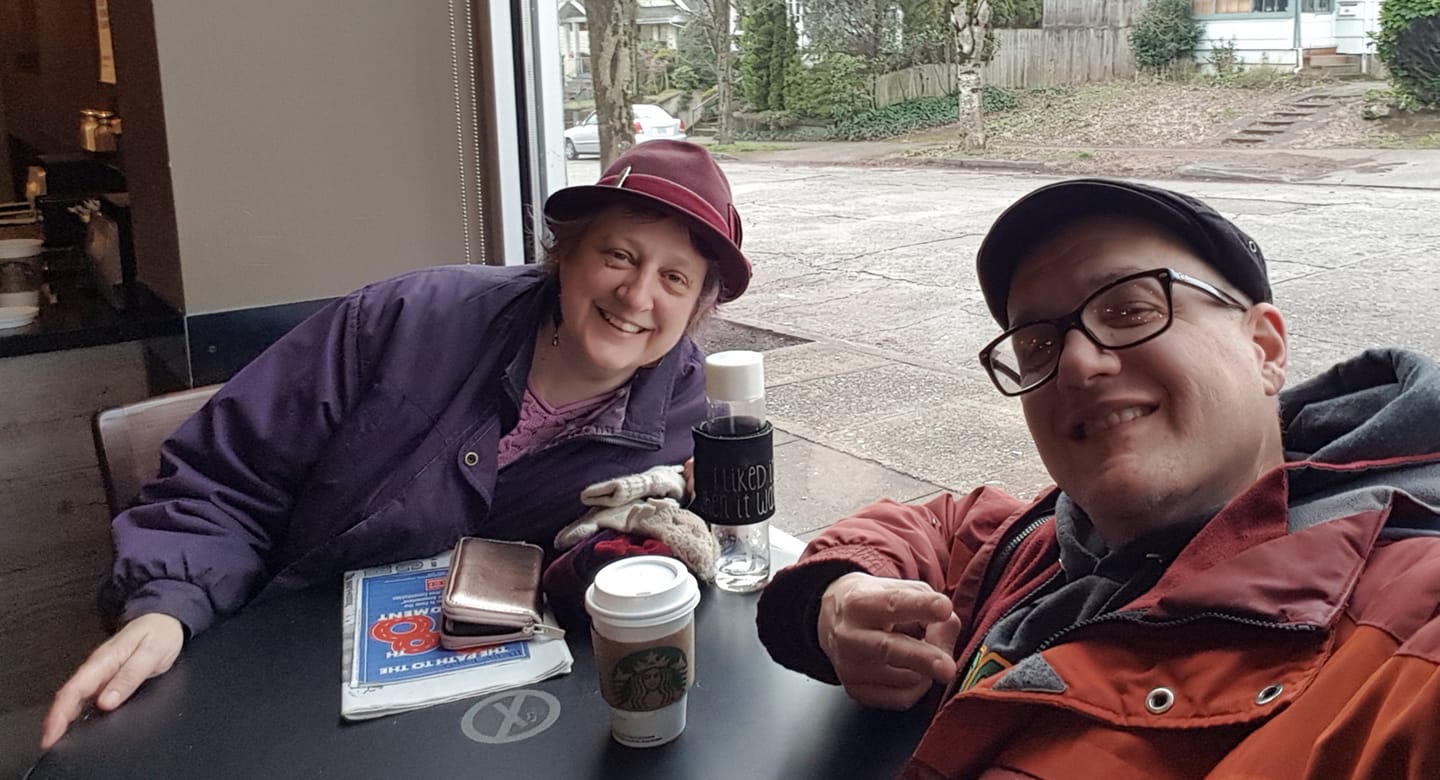 I went to get the car cleaned in the afternoon. And Arthur and I went to Costco. I spent the evening packing.
Tomorrow, we leave for Bellingham, whence we take the ferry to Ketchikan. Headed home.
[daily log: walking, 1km]