In the morning, Arthur and I took a walk down the road.
Only a half-a-mile down the road, there is the Choctaw Nation Capitol and Museum. This is Native American country, and Dean and Pam's farm is nestled up against the reservation land.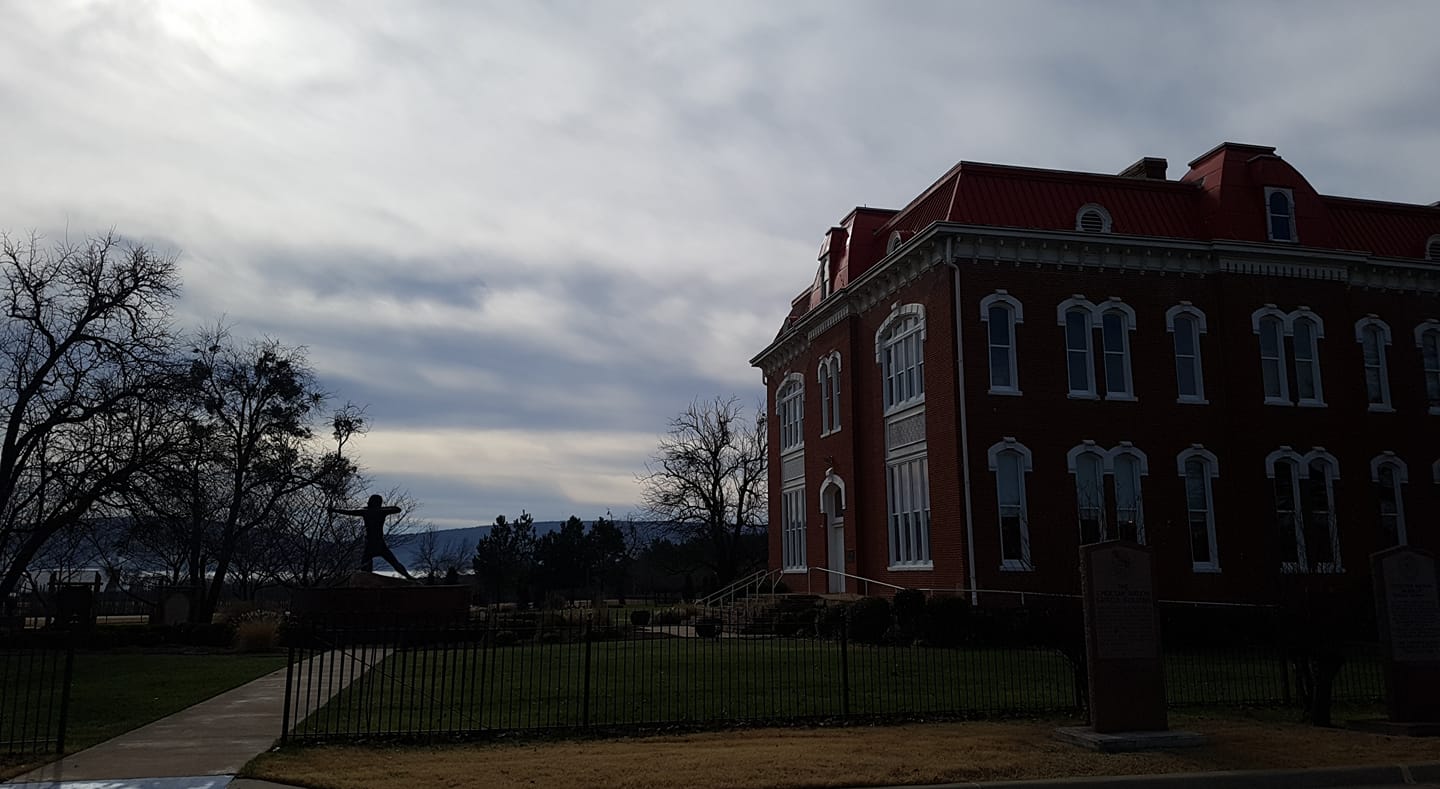 The museum was pretty good. There were historical exhibits on the genocide, called the "removal" and commonly called the "trail of tears." Then a lot about the life since settlement in Oklahoma. I most enjoyed the contemporary artworks by tribal members.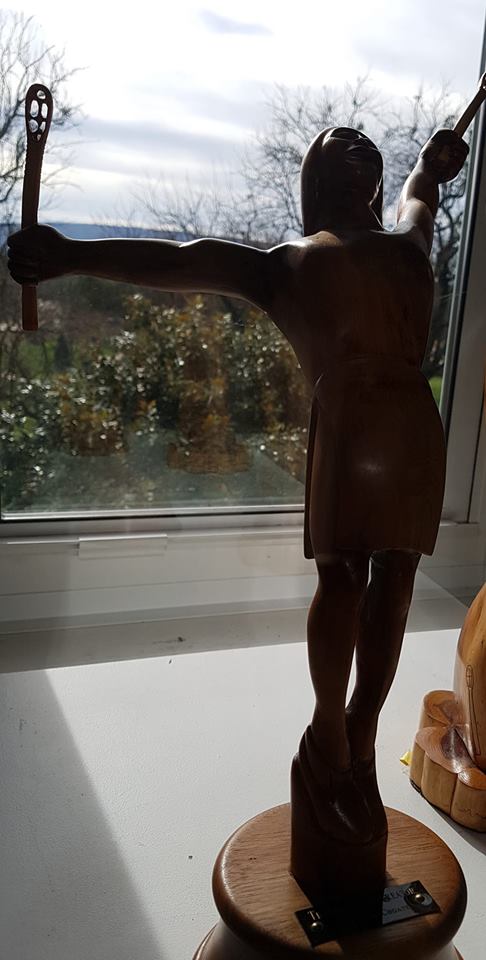 In the museum shop, I made the mistake of looking at the books on sale. There were Choctaw language dictionaries. As many know, I have a weakness for dictionaries, especially in languages I don't know and probably will never learn.
I bought dictionaries.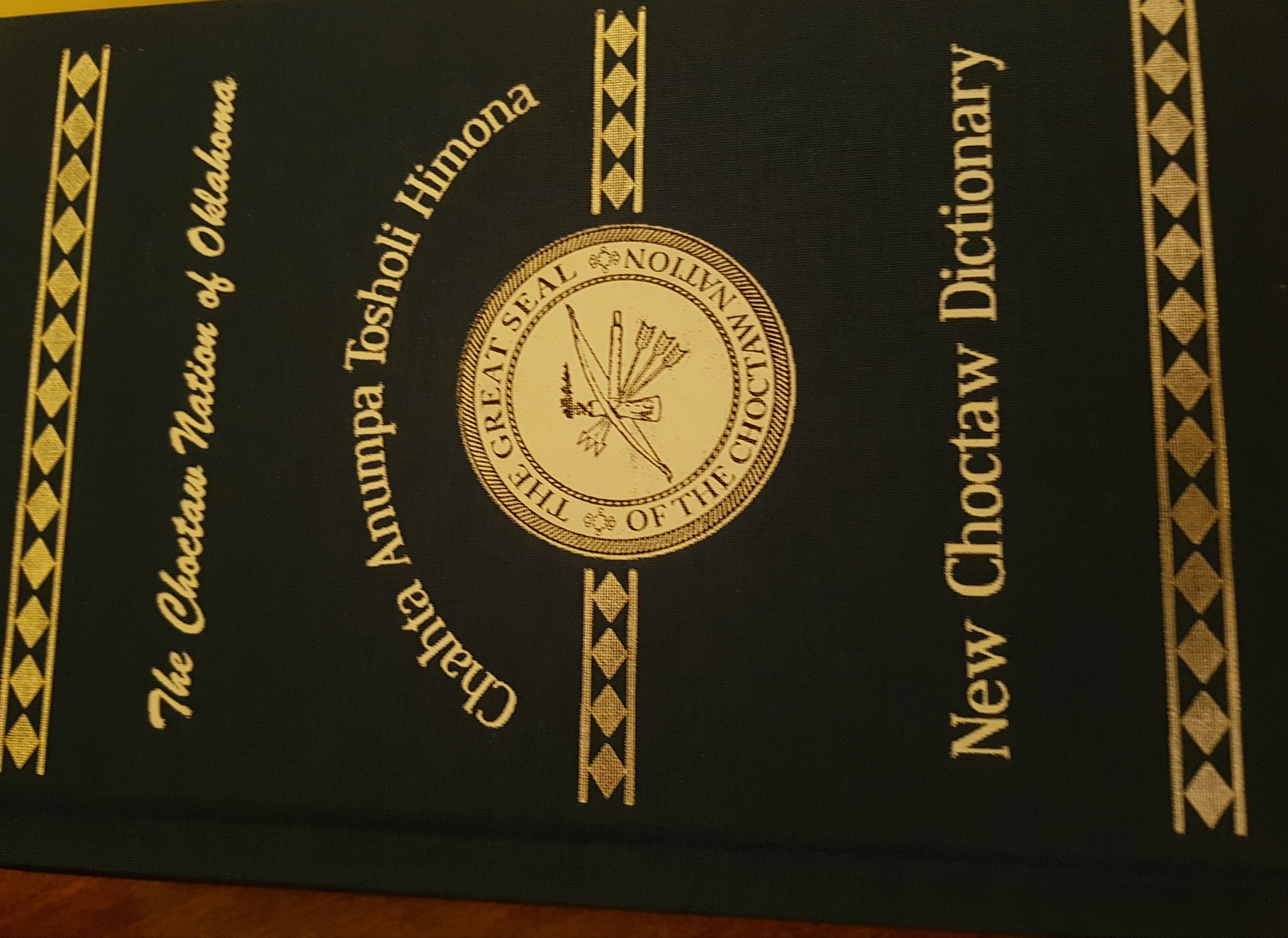 Arthur was bemused, as he is anytime he directly encounters my odd book-owning habit.
"Anumpa Tosholi" is in the Chahta (Choctaw) language, and means "word translator" which is the expression they use for "dictionary."
Later in the day I got to "help" Dean feed some hay to his cows. Really mostly I was standing around.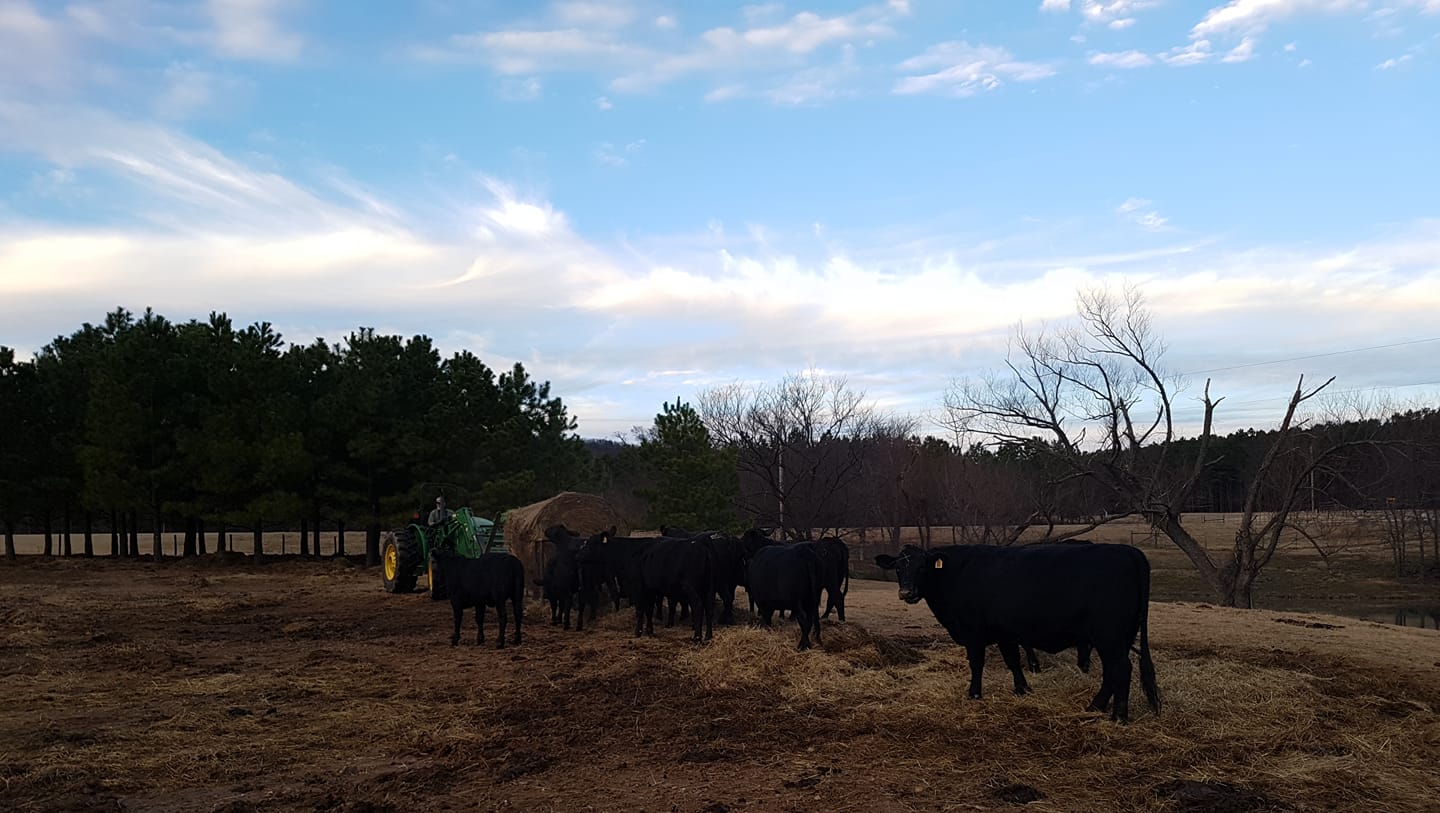 [daily log: walking, 3km]