I went to my friend Bob's concert – he conducted his Wisconsin Chamber Choir for a Christmas performance of Bach's Christmas Oratorio. Here he is during the intermission – in the tux lower center, of course.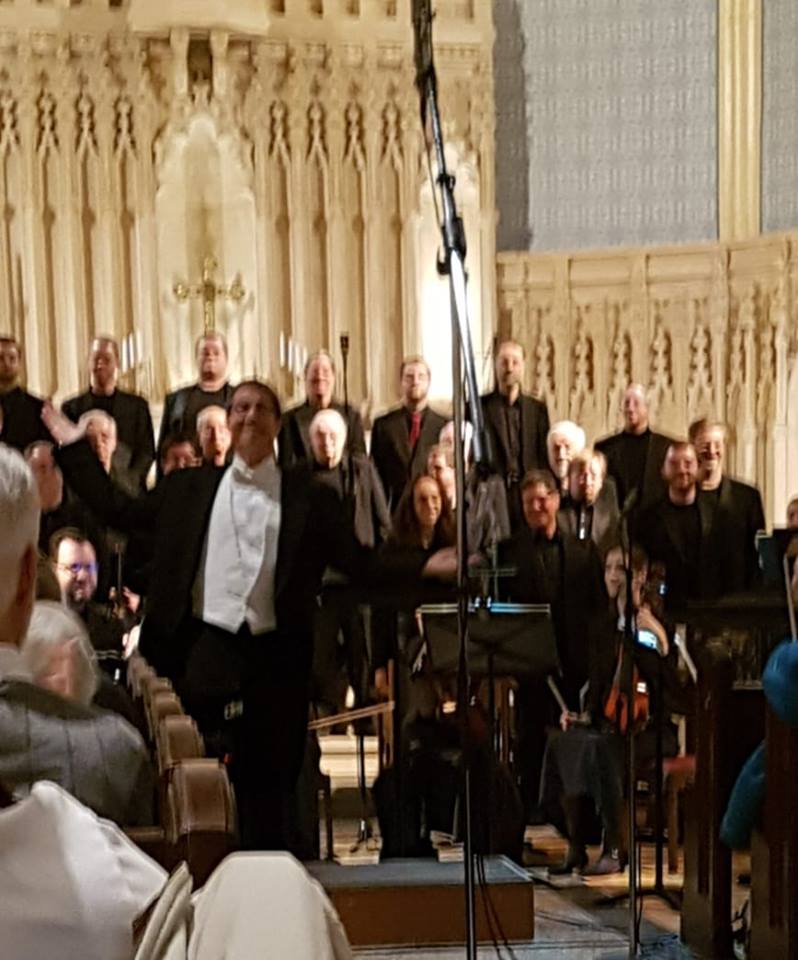 It was wonderful music. My title is just a joke.
The performance was at the Luther Memorial Church (Lutheran) in Madison, on the University campus. The church itself was quite beautiful, in a faux-gothic way. I took this picture of the crescent moon hovering on the tip of the bell tower, outside – it looked like a minaret on a mosque, but the moon's brightness made my camera image too indistinct to really see this.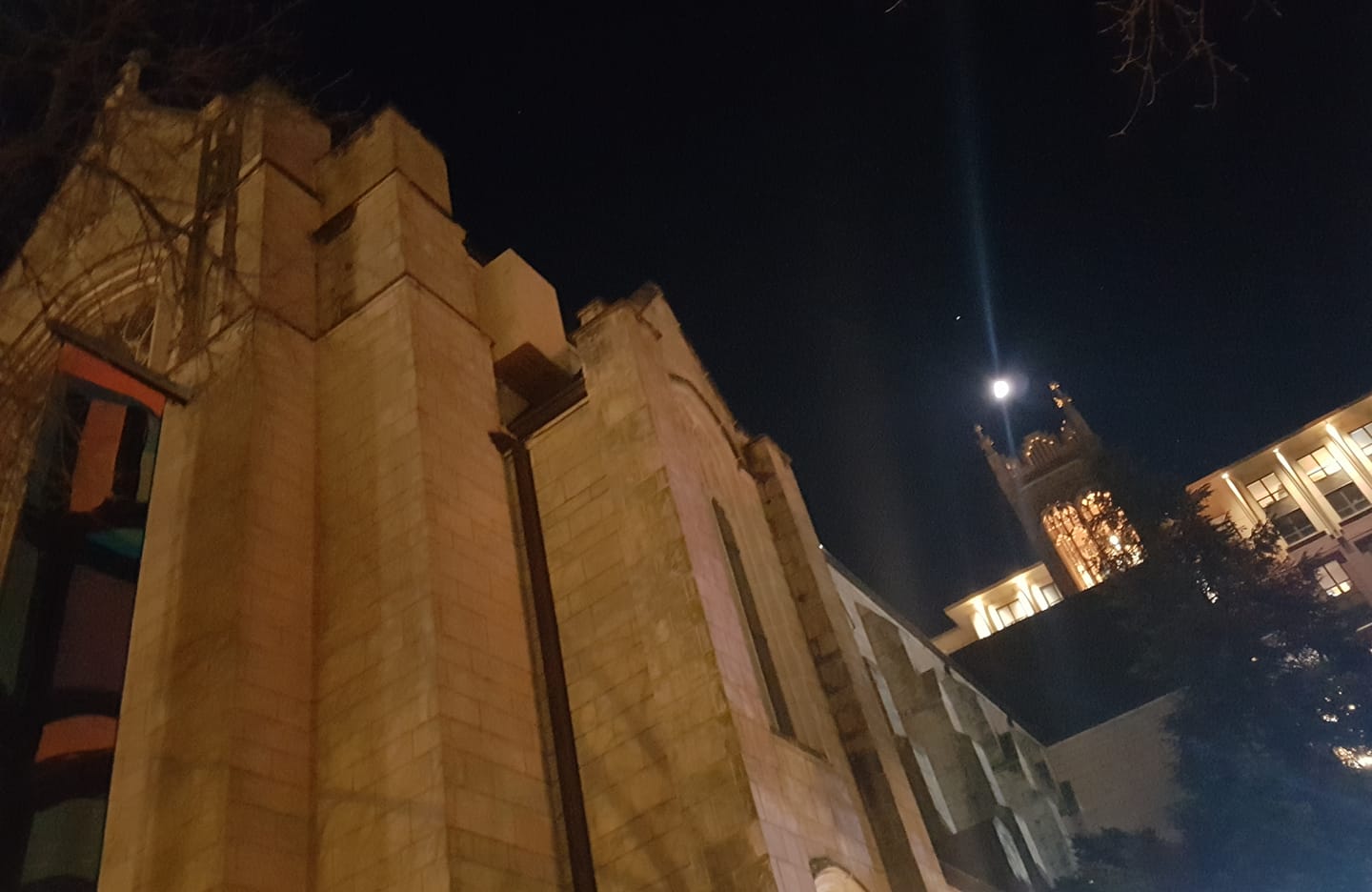 What I'm listening to right now.
JS Bach, "Christmas Oratorio," by Concentus Musicus Wien, conducted by Nikolaus Harnoncourt.
Of course, I heard a different version, by the Wisconsin Chamber Choir – but that's not on youtube.
[daily log: walking, 3km]