Bob and Sarah had to throw out a broken toilet and ancient chair, so I helped carry them to the curb last night. This morning they awaited their fate, collecting frost.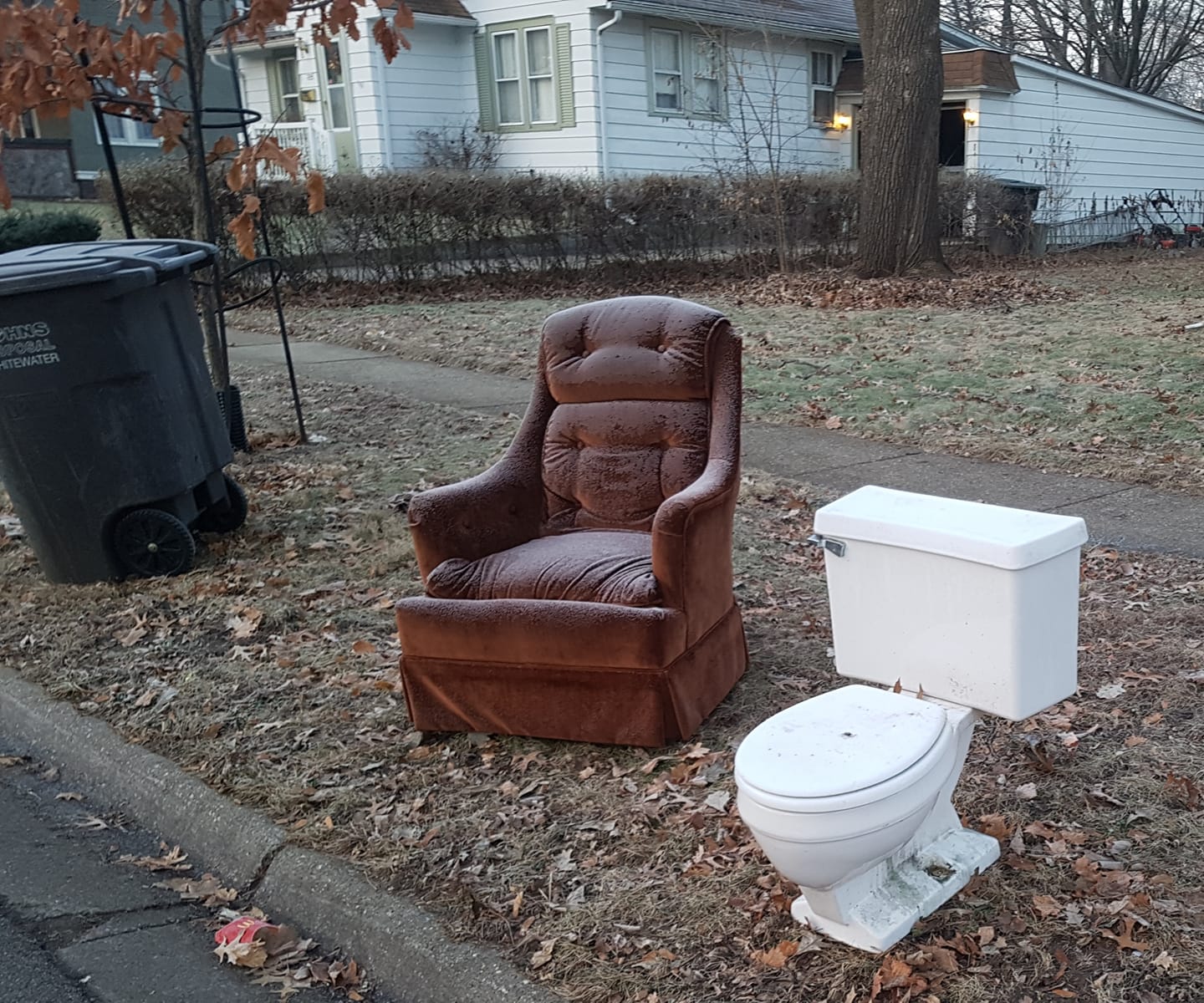 I would entitle this photograph "Dialogues at Dawn" because of the way there are two places to sit, side by side. But it's humorous.
---
Later I took a medium-length walk around the pond in the center of the town of Whitewater, since Bob and Sarah had to work, of course.
I saw these guys standing on the pond, ice-fishing.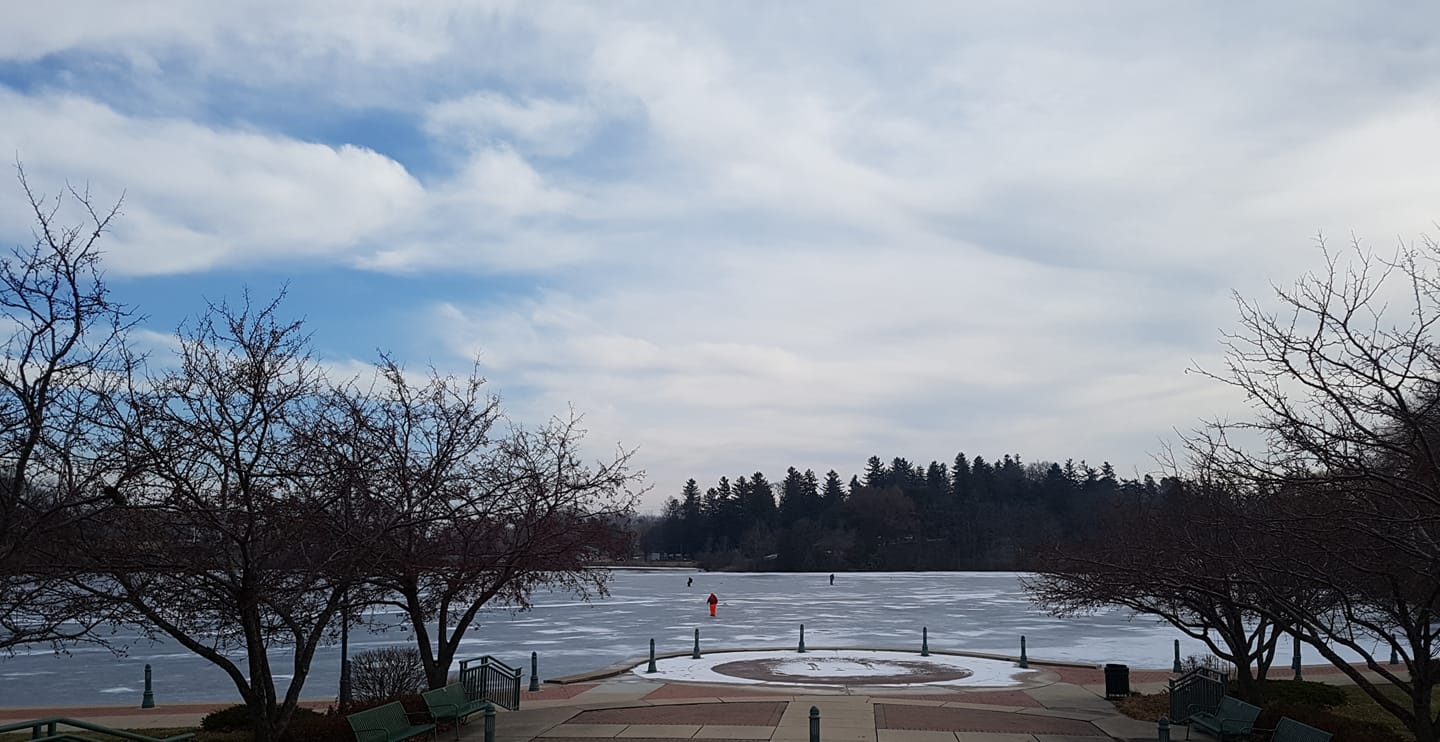 [daily log: walking, 3km]