I spent my last day in Minneapolis running a few errands and driving around a bit, among my memories. I've lived in Minneapolis/Saint Paul, on and off, for almost a quarter of my life, including very formative years of young adulthood.
This is the house on Elliott Avenue where I met Michelle and Jeffrey. Bob and I were roommates, upstairs, while Michelle lived in the downstairs unit. Jeffrey was 5 years old, then. The house's appearance is almost unchanged.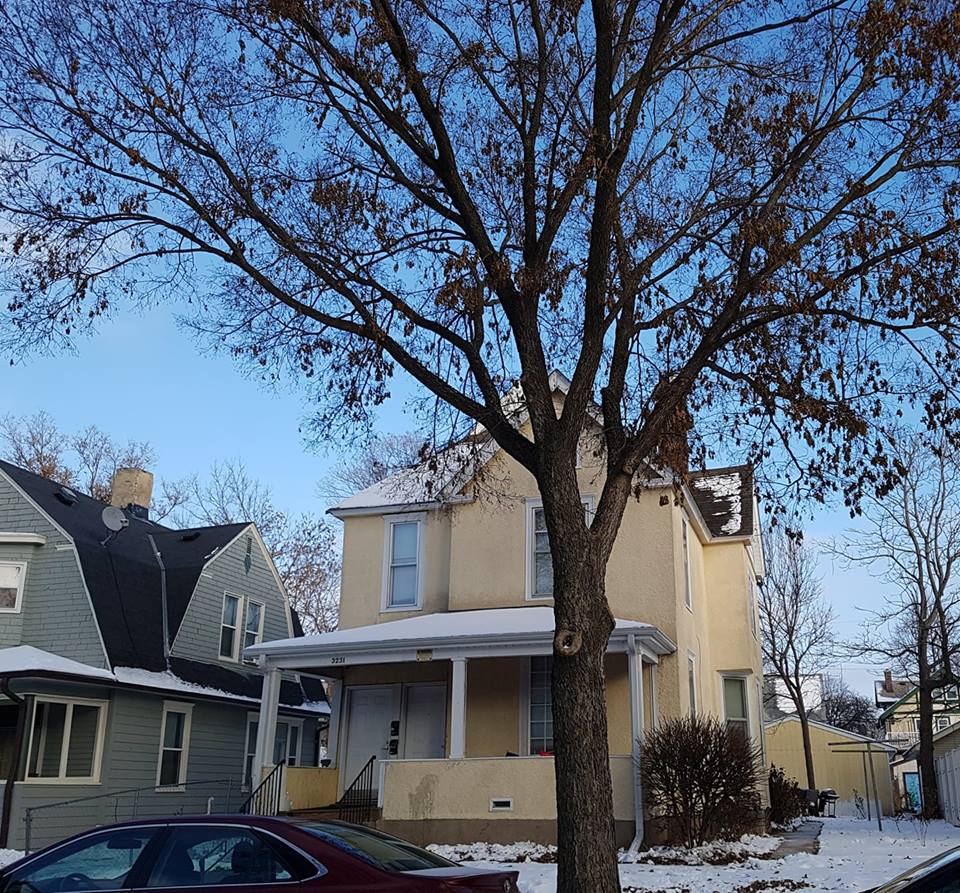 Here is the Minneapolis skyline as seen from 14th Street at the University of Minnesota campus, at sunset.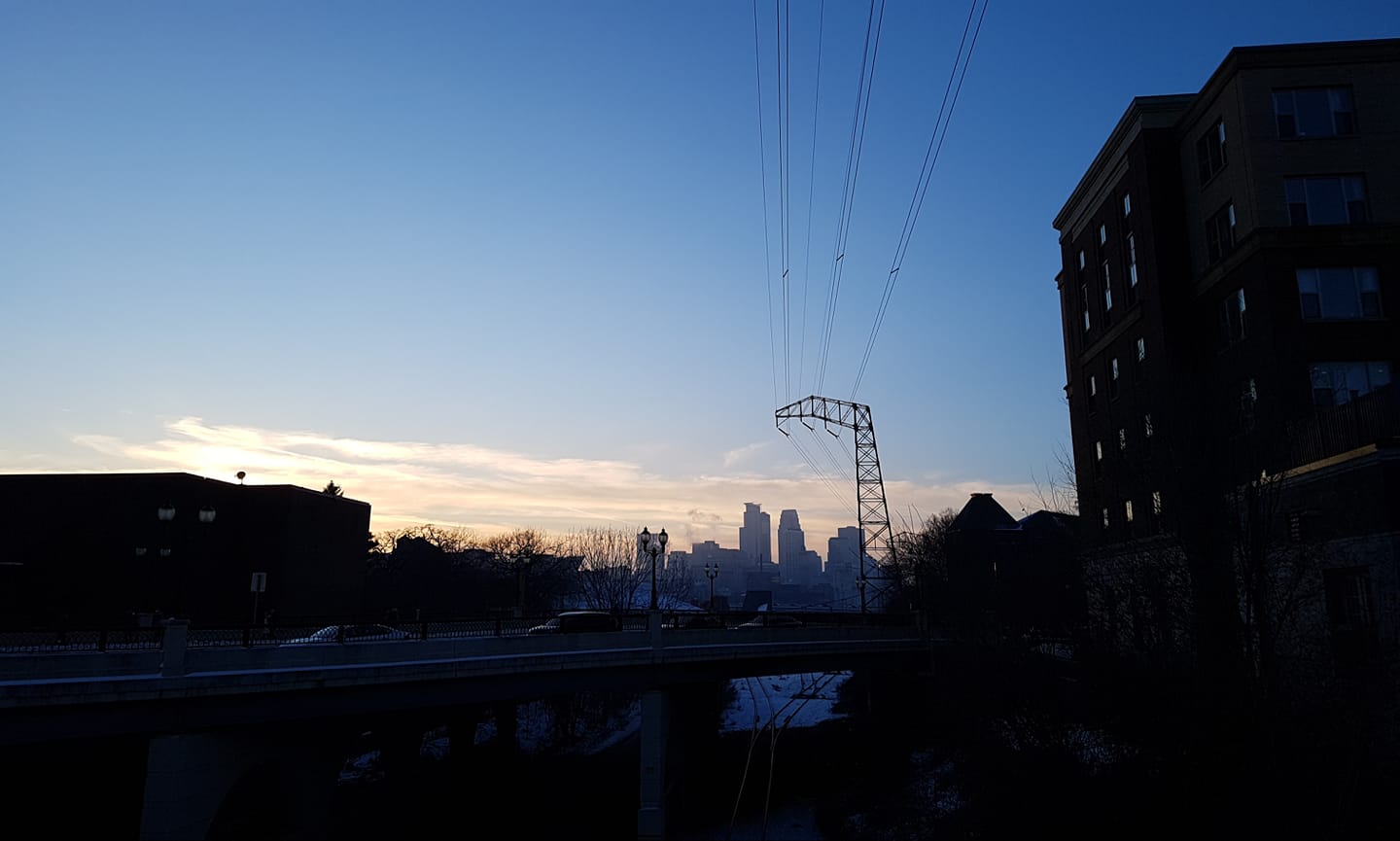 No visit to Minneapolis is complete without a meal at an Ethiopian restaurant. Mark, Amy and I went to a restaurant on 4th Avenue South, just south of Lake Street, a few blocks northwest of the Elliott Avenue house shown above.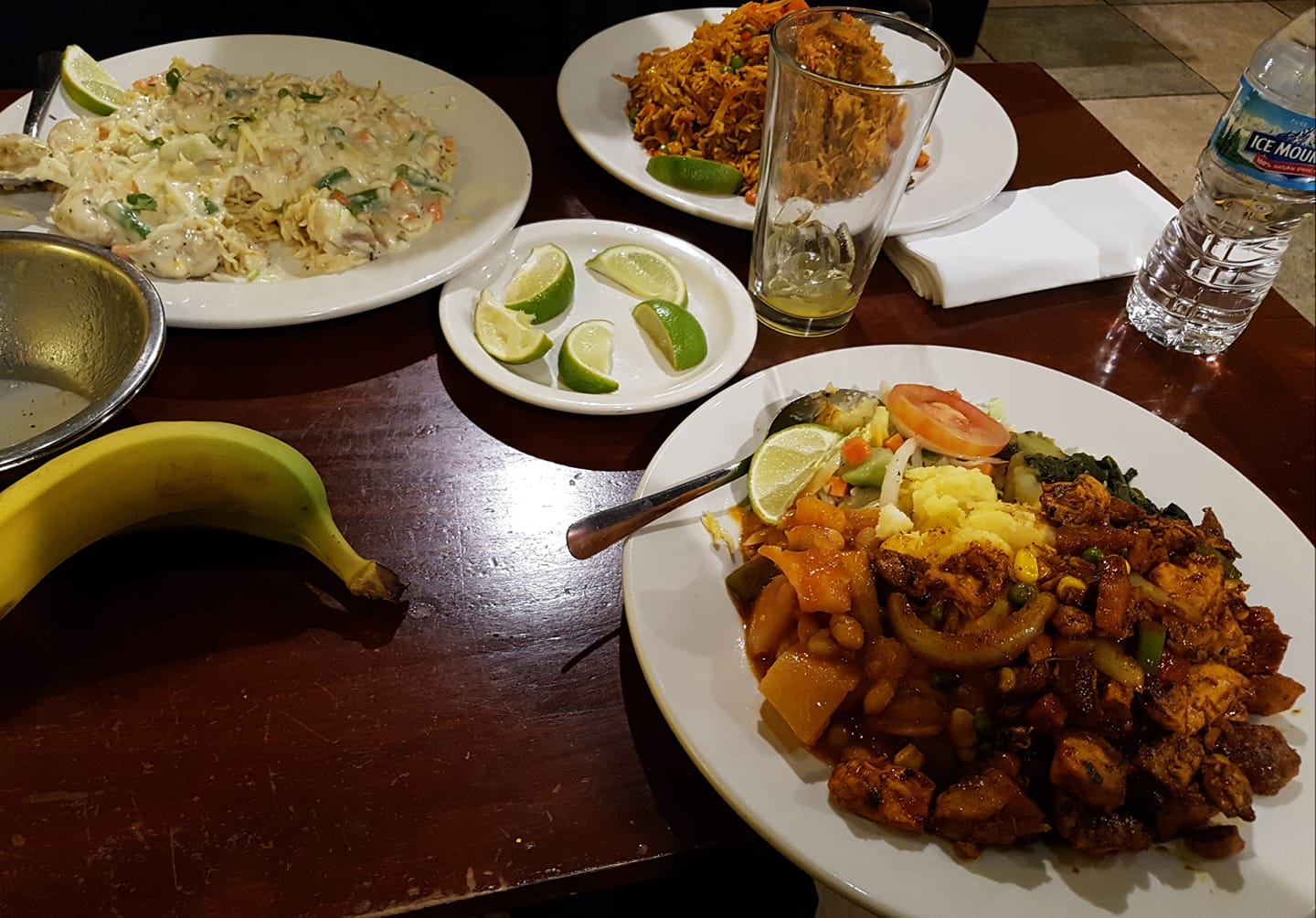 [daily log: walking, 3km]