Last night, Amy made a delicious dinner (which I tried to help with, at least a little). There was a roast and potatoes.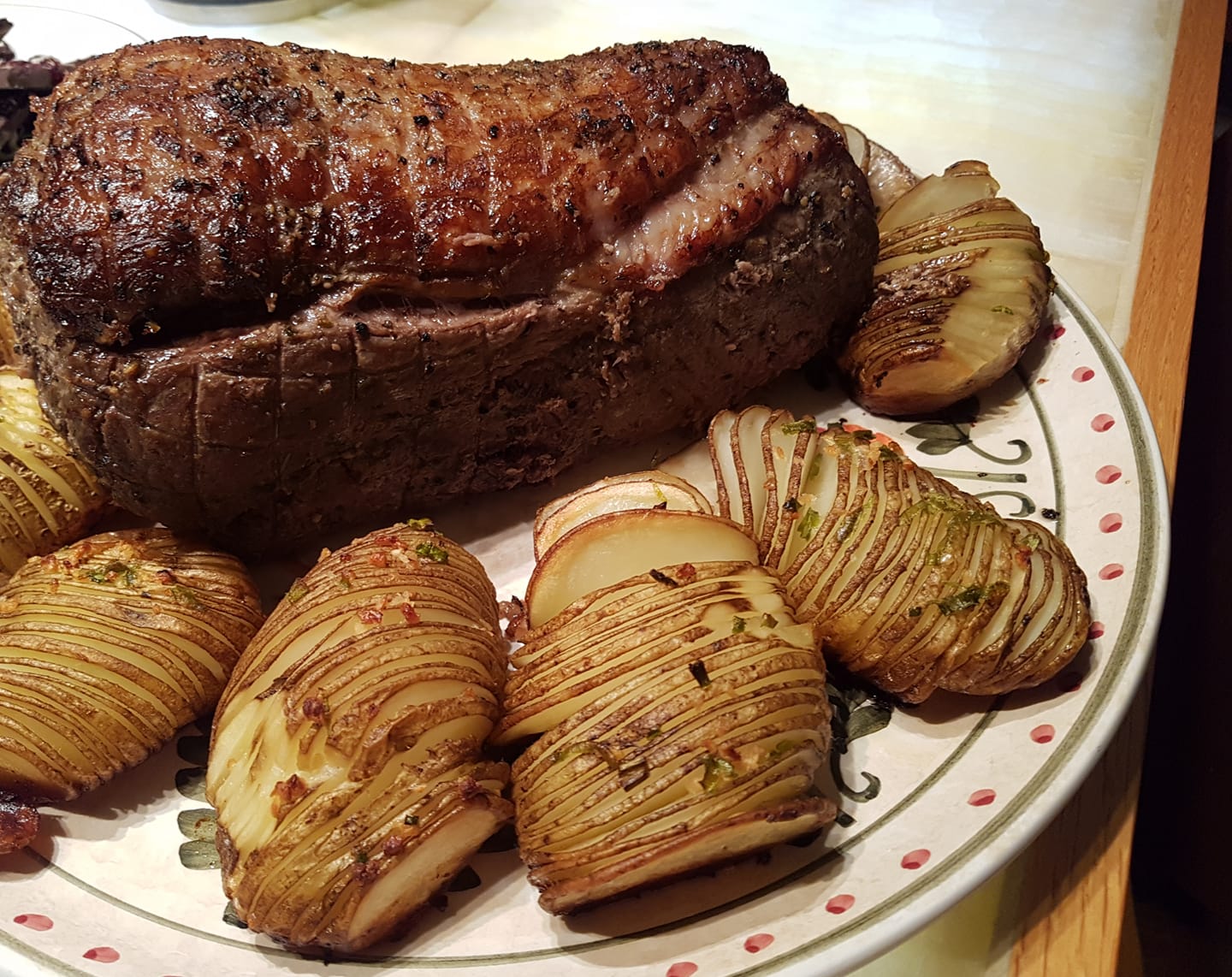 Today, I ran a few small errands, got frustrated with my bank, and decided to take a long walk in the giant park near Mark and Amy's house.  I took a lot of pictures.
I went east on Cliff Road to the entrance to the Lebanon Hills Regional Park. I walked down a snow-covered path.
I saw some small lakes.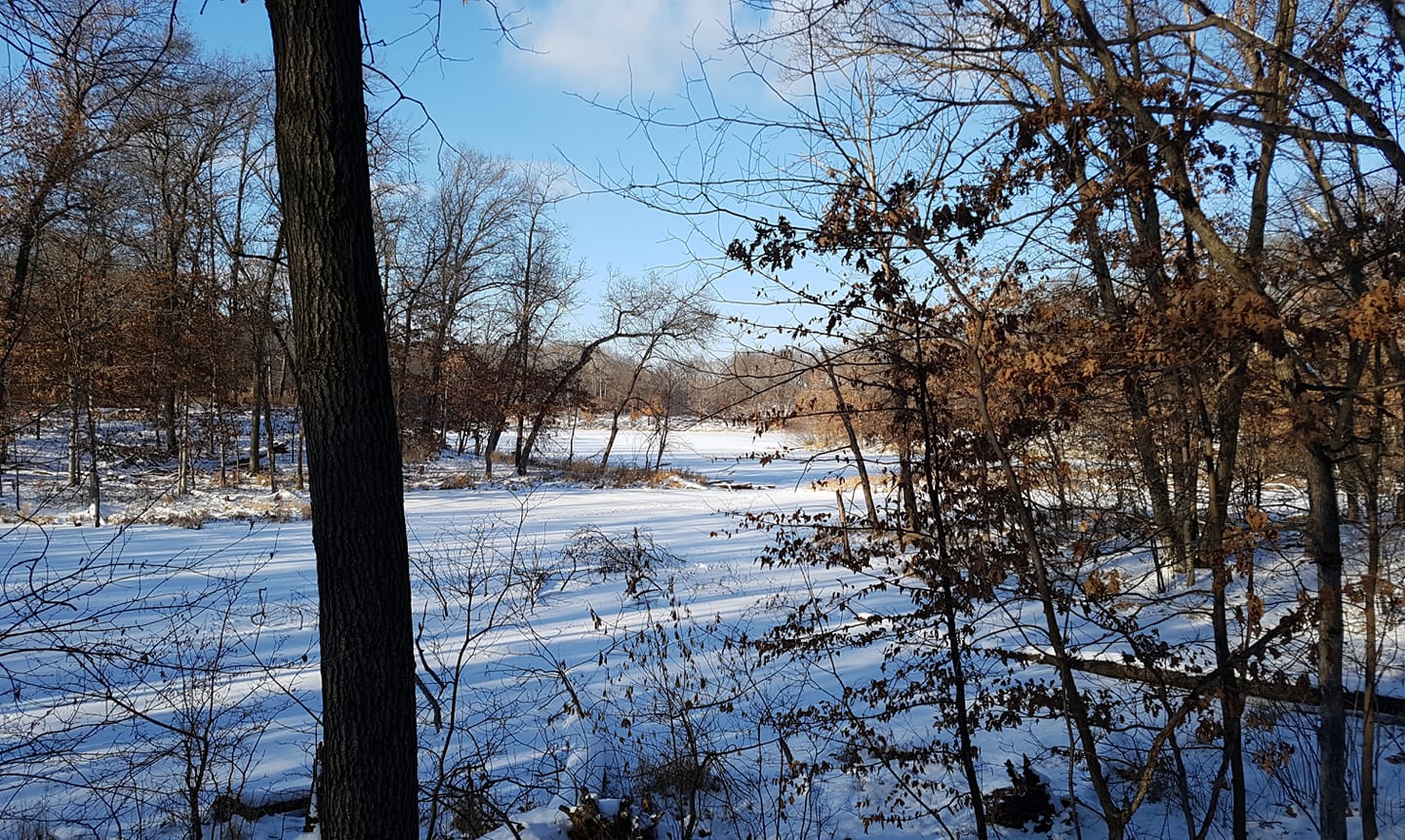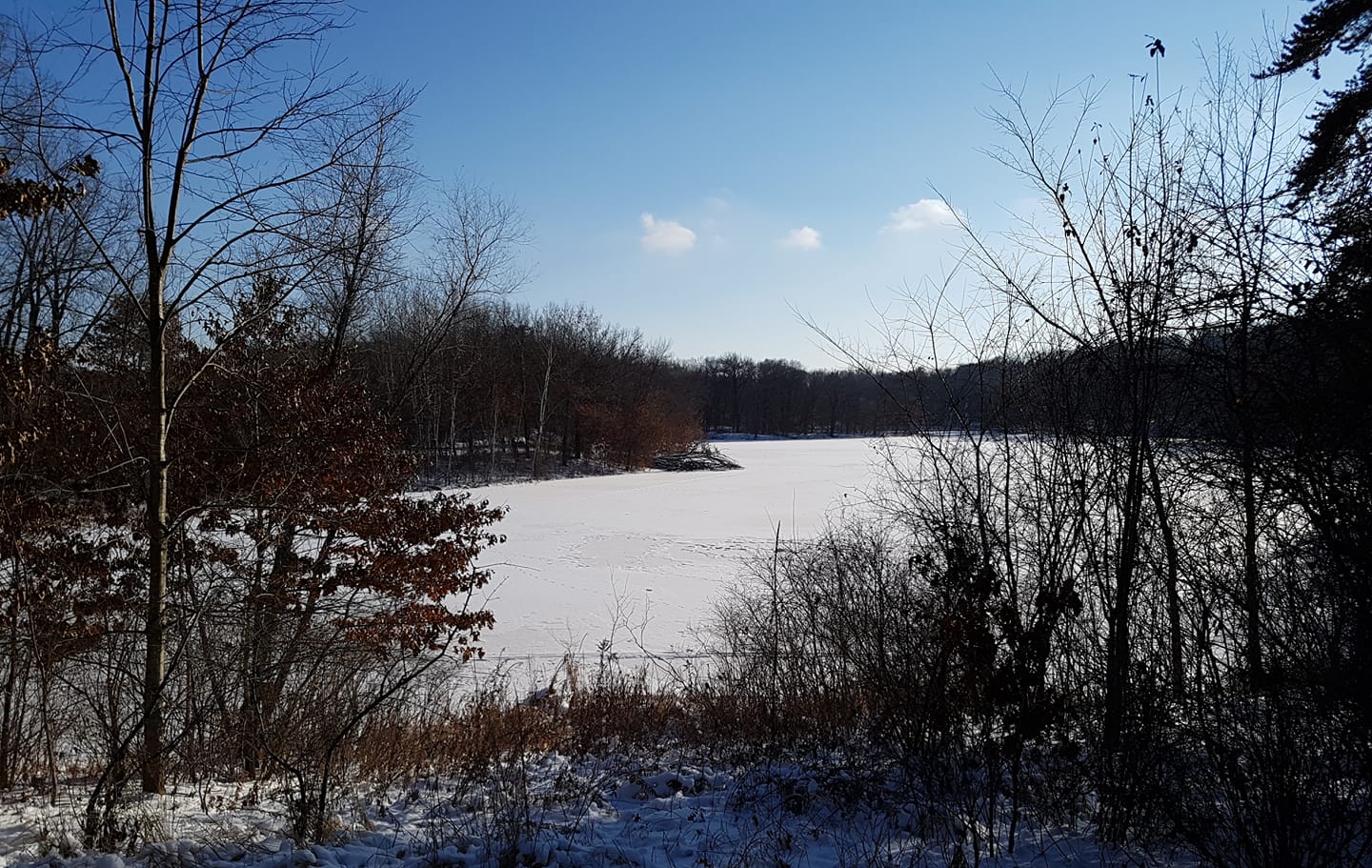 I had to find my way around a stretch of closed trail. These two signs were at opposite ends of the closed part.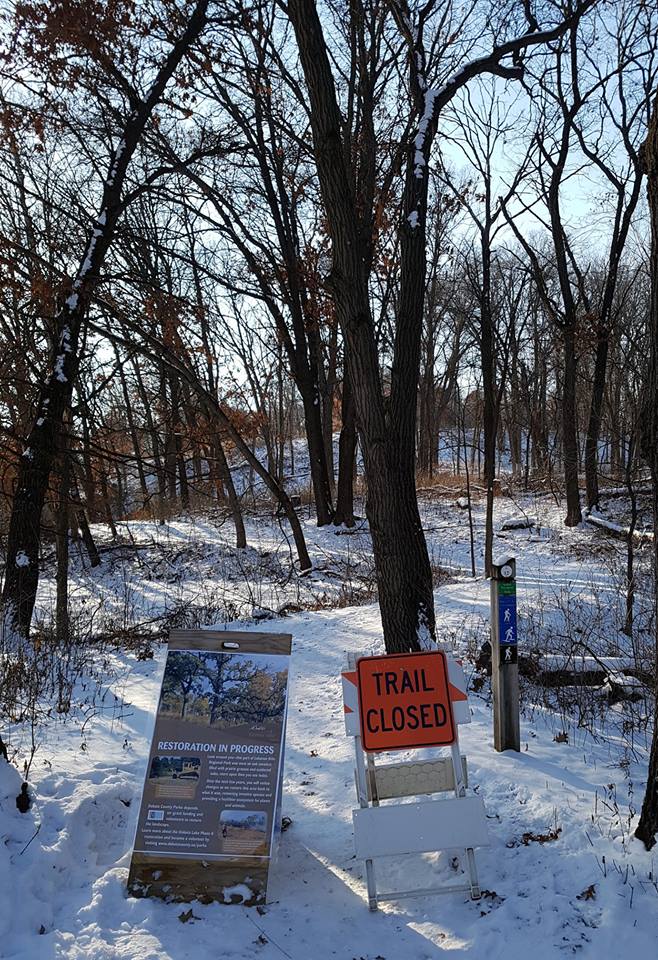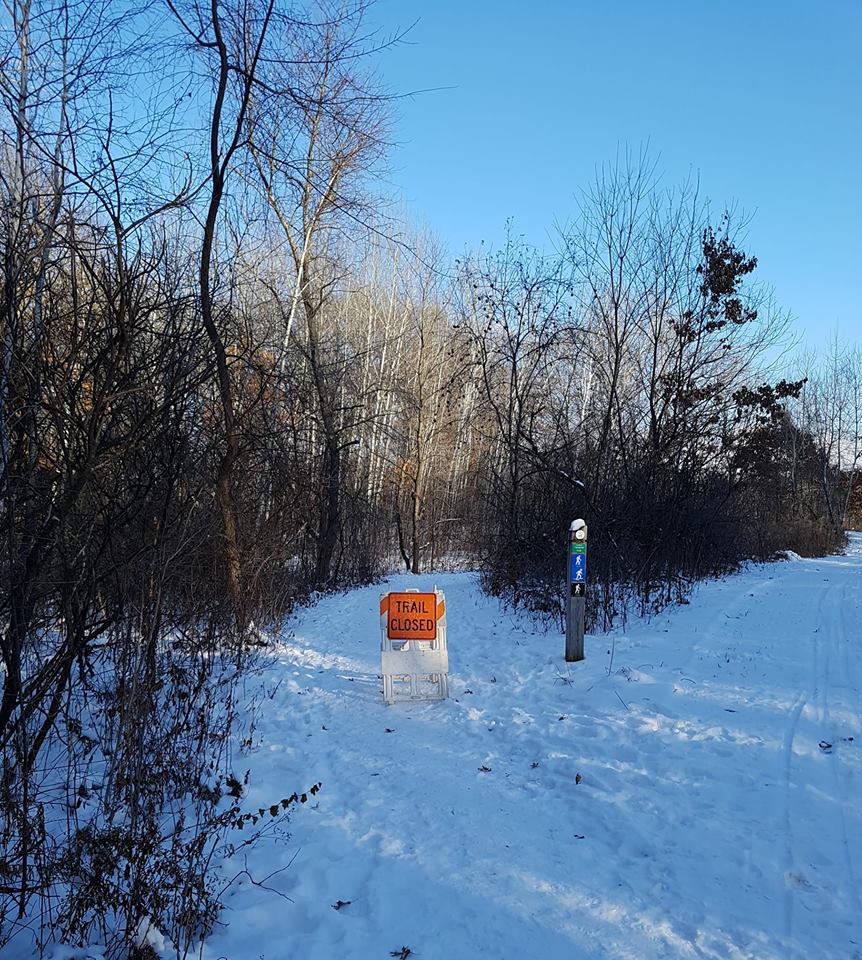 I saw some trees.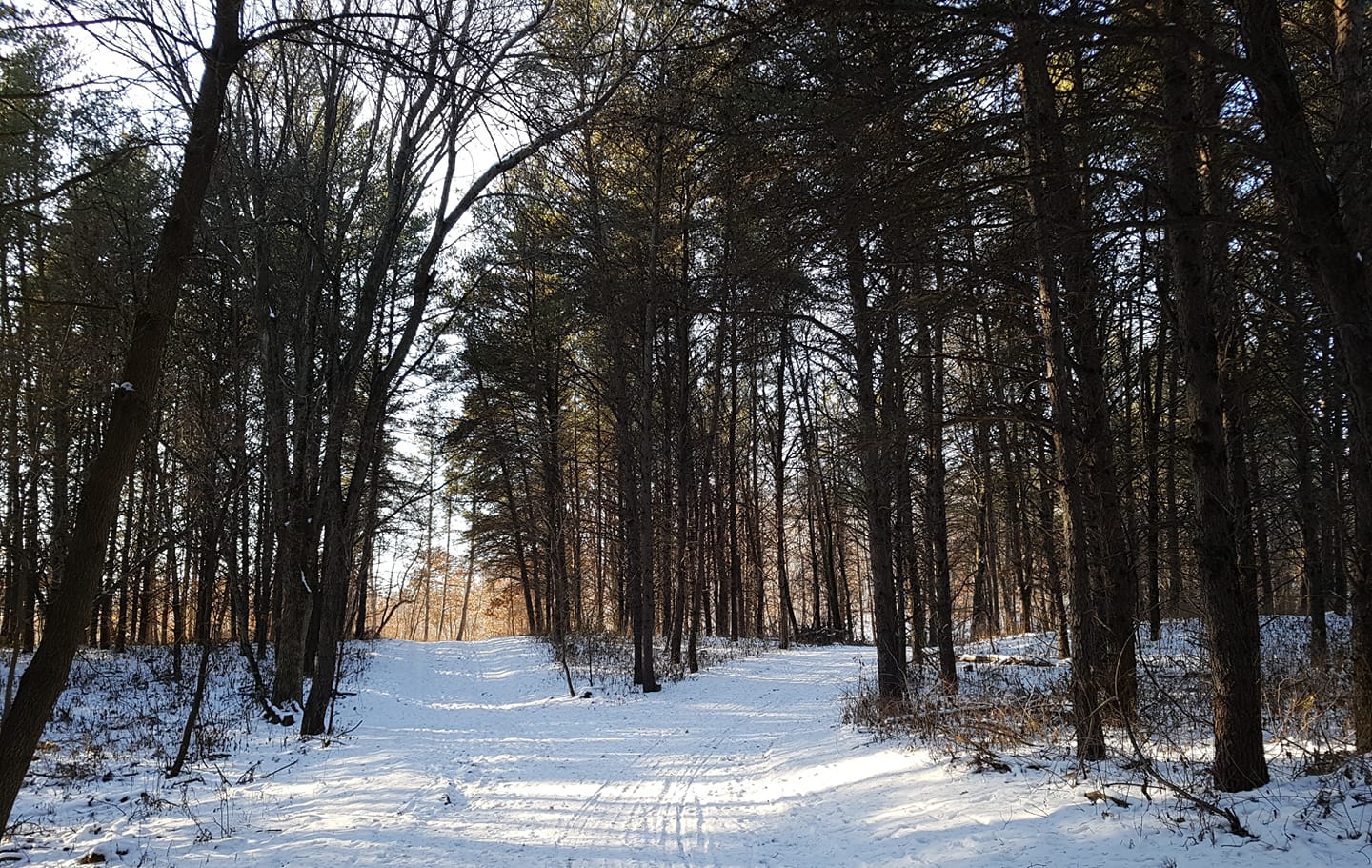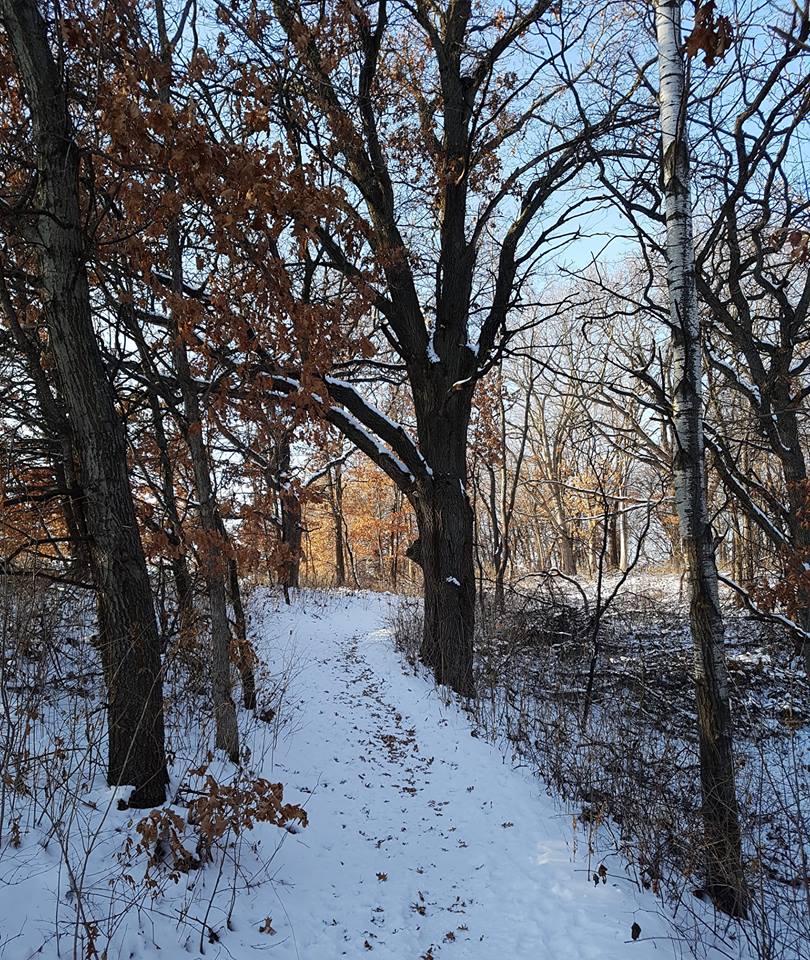 I saw what, in summer, is probably a grassy hillside.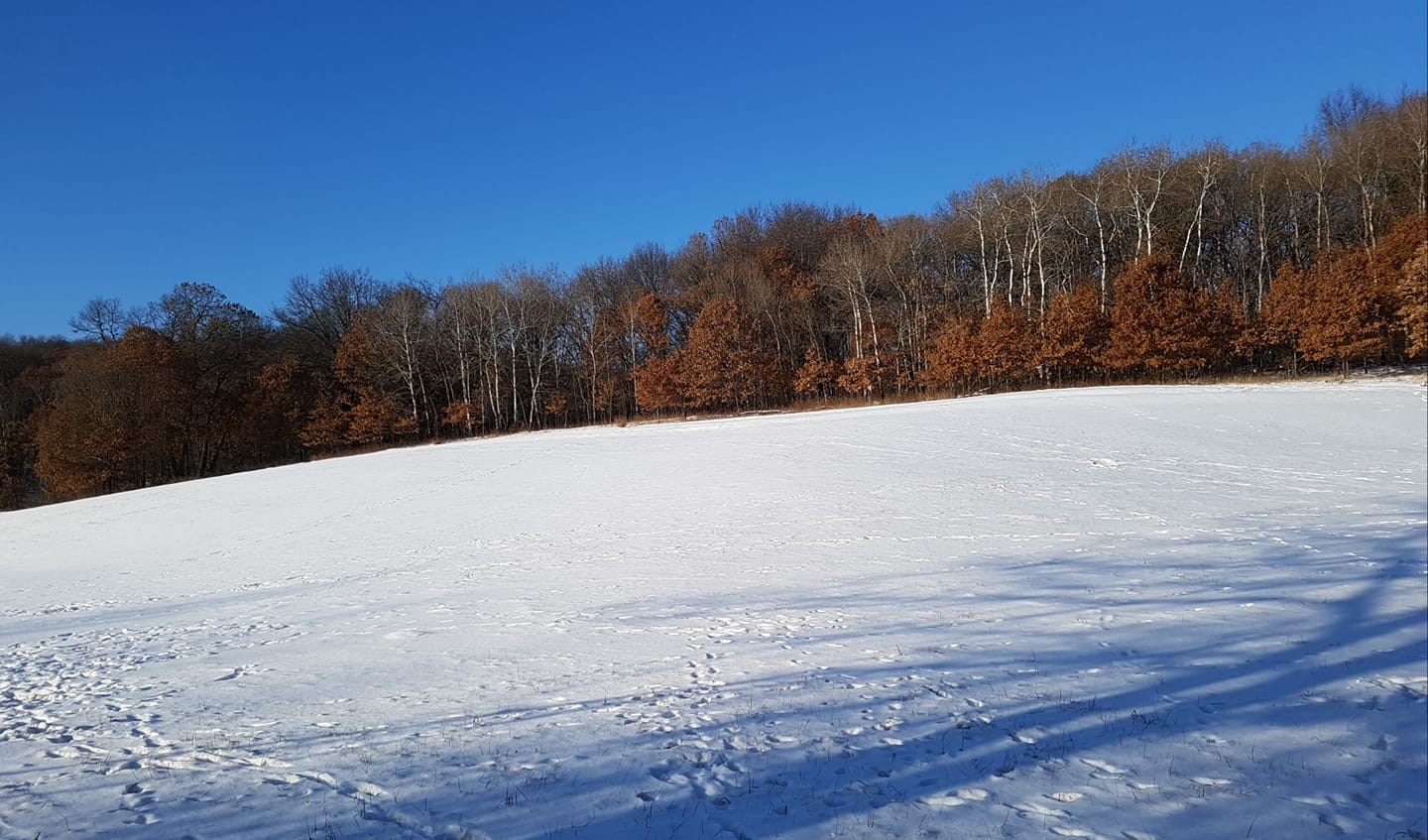 I came to a clearing in the trees and saw some humble, 21st century habitations.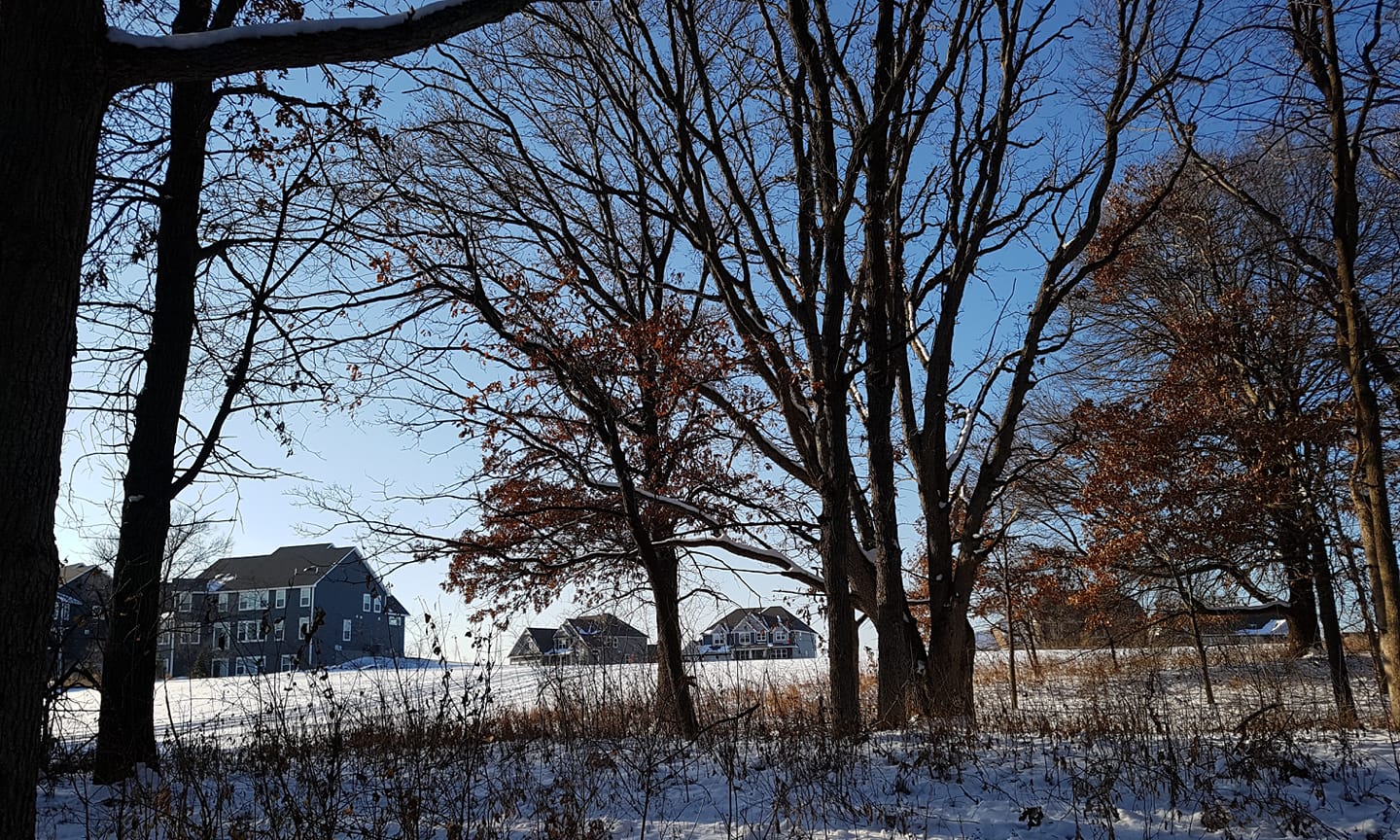 I love Minnesota in the winter. It is probably what I miss most about living here.
[daily log: walking, 4km]