Today was the official Thanksgiving holiday, but we didn't really have a major celebration. Many of the people coming to this year's annual Brosing-Lecomte get-together and thanksgiving feast were unable to make it here today due to travel or scheduling issues. So the great feast has been scheduled for Saturday instead of Thursday. That's when we'll roast the turkey (Arthur's specialty) and do the other celebratory foods.
For today, we mostly relaxed. Juli and I took a long walk, in pouring rain, up to the tree farm and then down along the river, after seeing the Lee Falls up the Tualatin River a ways.
The house shortly after dawn, on a rainy, drizzly morning.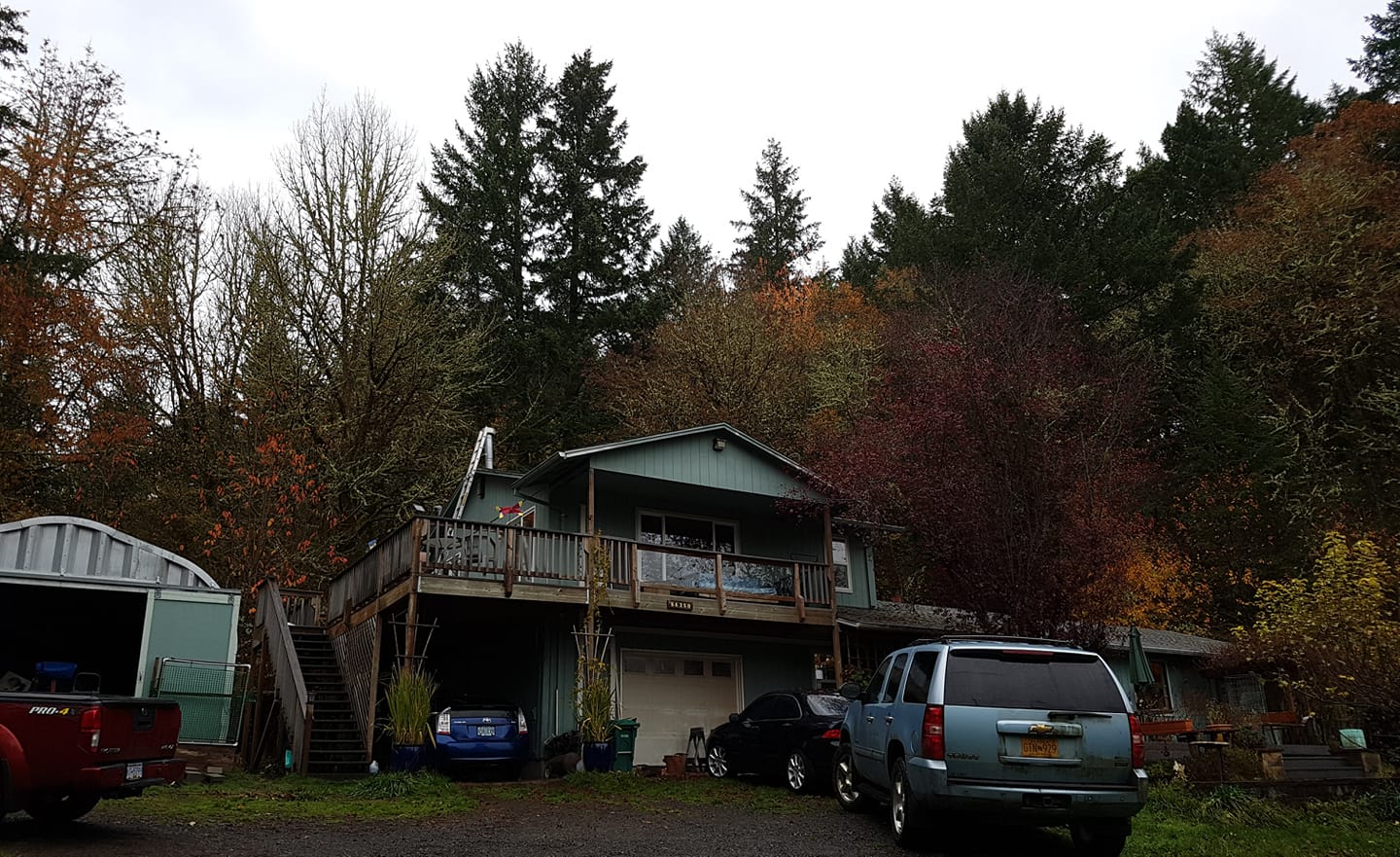 The horses at the neighbor's house were deeply unimpressed by our decision to go walking in the rain. They stuck to the barn.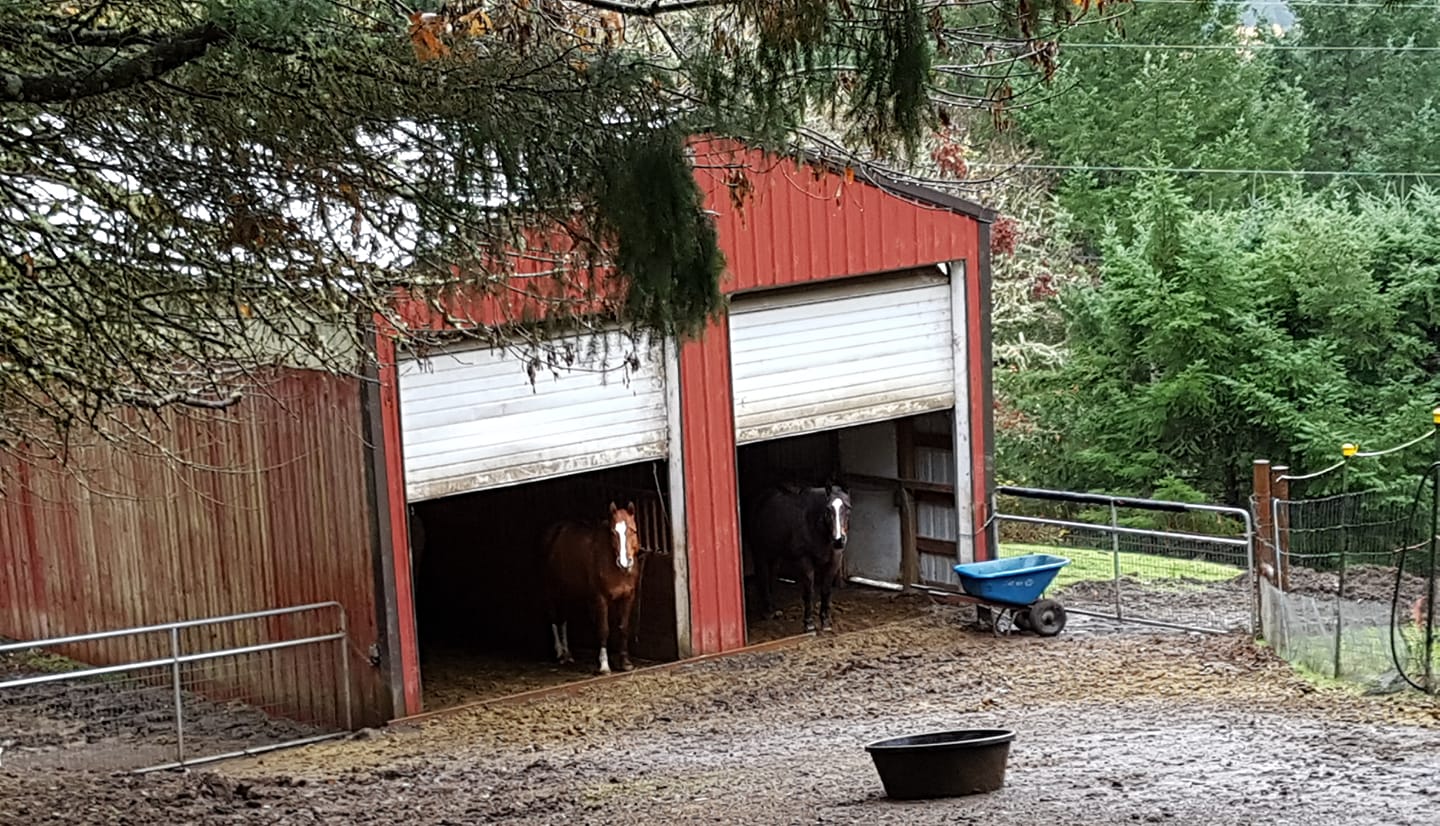 Walter the charismatic dog was unconcerned about the rain.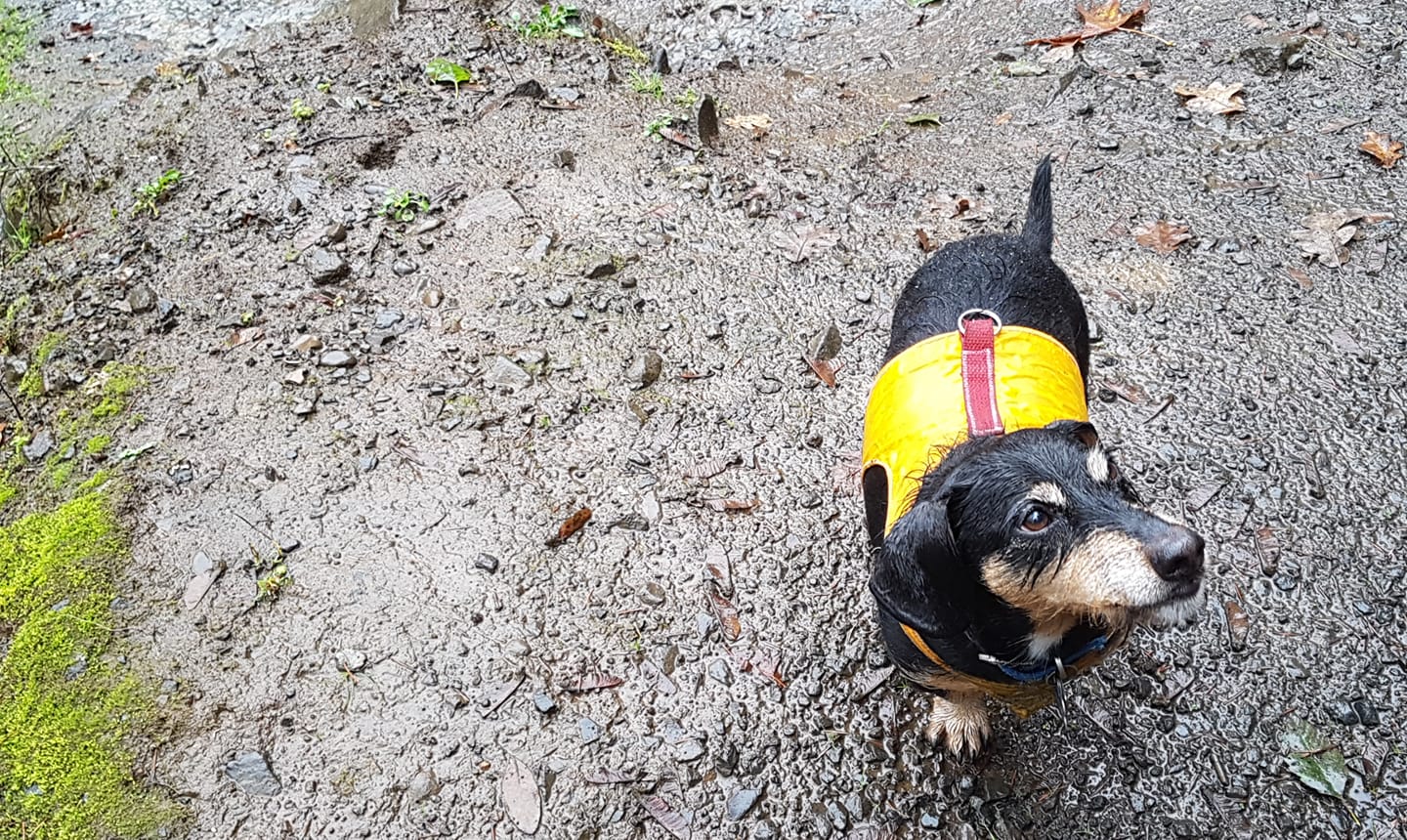 We saw the waterfall. In fact, despite the pouring rain, the water level in the river is quite low for this time of year. The summer and fall have been dry, here.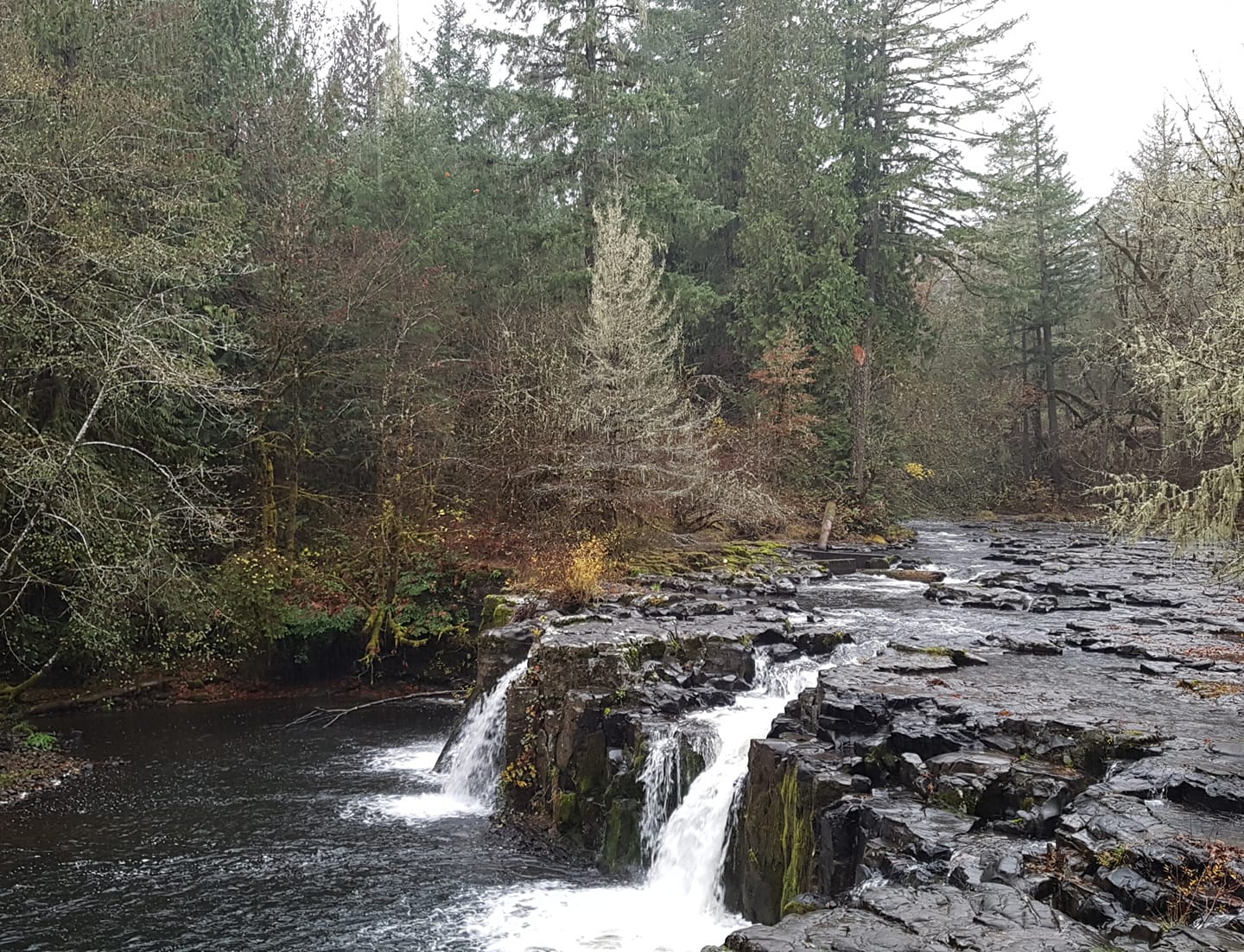 We saw a giant log blocking the Lee Falls Road. Good thing we were walking. This is Juli standing by the log.
We had barbecued chicken for dinner.
Tomorrow some people might go into town to do some shopping. I have no interest in the so-called Black Friday.
[daily log: walking, 6km]