The sun is up high.
Blackberries suggest futures
and remember pasts.
In the mornings, before it gets too hot, Arthur makes a walk up to the "tree farm," which is basically the end of the road out here in Cherry Grove. It's all uphill walking up the road, and it's therefore all downhill walking back. It's good exercise. The road continues after the top of the hill, but he stops at the top. Perhaps oddly, there don't seem to be many trees on the tree farm – that's because, as a tree farm, the trees have been harvested and there are only very young trees growing for now.
I walked up there this morning with him. When we paused at the top, he took a picture of me.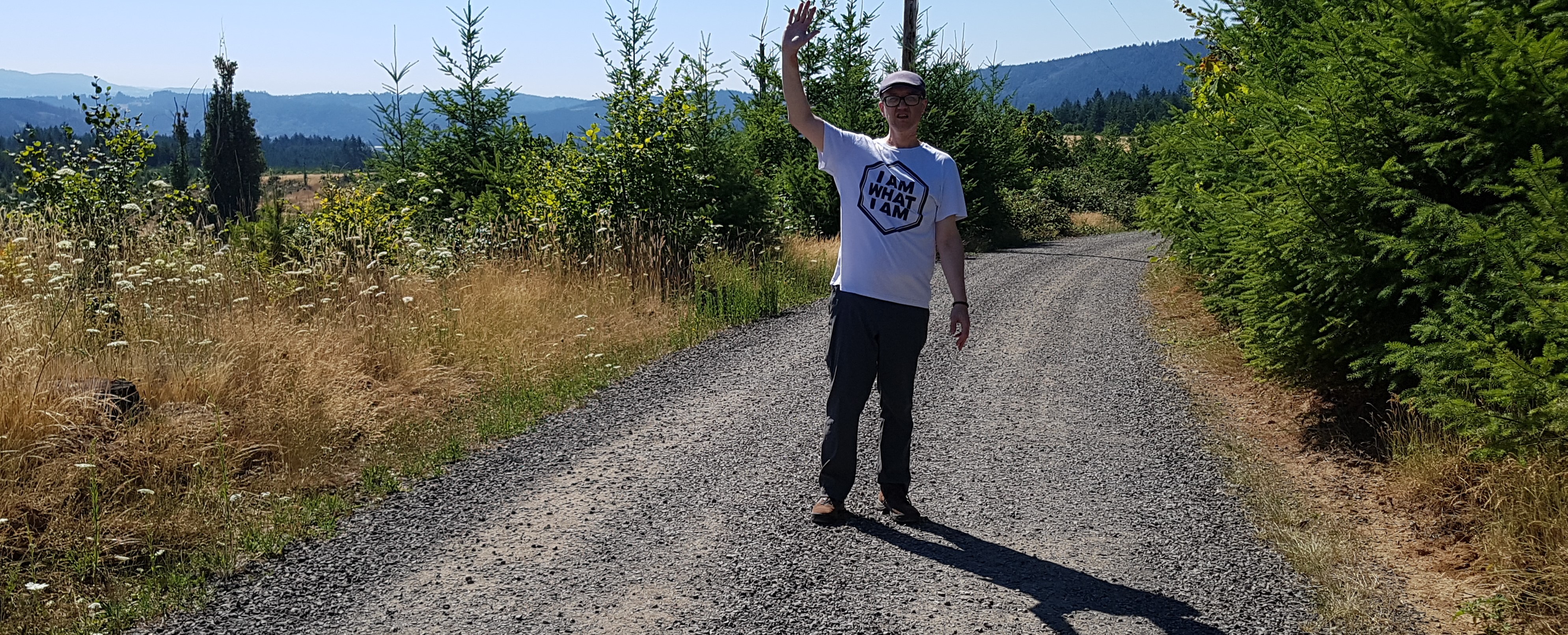 There are many wild blackberries growing in this part of Oregon.
Here is the gate to the tree farm, with a sign on it. The gate is always open.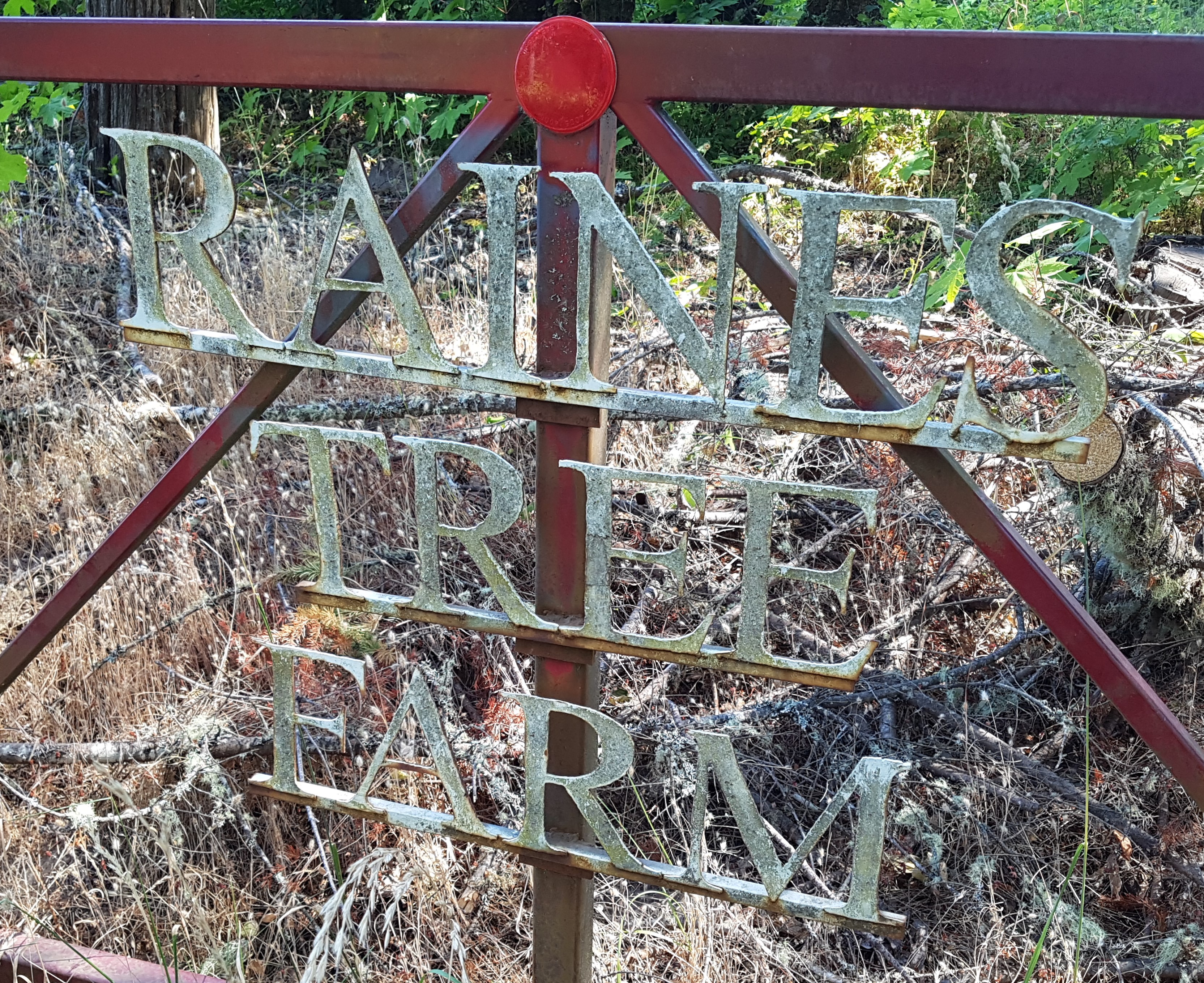 [daily log: walking, 5km]